Lesser-known facts about technology giants
Did you know that the interface of Facebook is mainly blue in colour because co-founder and CEO Mark Zuckerberg is red-blue colourblind? Click through to know such more interesting facts about technology giants, including Microsoft, Apple, IBM and more.
Sony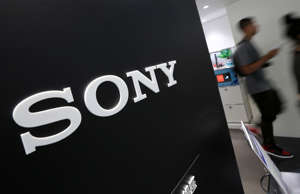 1. The first product of this electronics-manufacturing giant was a rice cooker.
2. The concept of Sony Walkman, one of the bestselling products in the firm's history, was not appreciated by company executives initially.
Motorola
3. Before Nokia took over the number one spot in 1998, Motorola was the world's biggest mobile phone seller.
4. In 1999, Motorola launched iDen i1000 plus, which was the first mobile in history to feature a two-way radio, email and Internet browser.
Facebook
5. The first person to invest in Facebook was PayPal co-founder Peter Thiel (L), who injected US$500,000 in the company.
6. Facebook, in 2013, made a failed attempt to purchase messaging service Snapchat for a reported figure of around US$3 billion.
7. In 2011, Iceland amended its constitution according to the response received from citizens via Facebook.
YouTube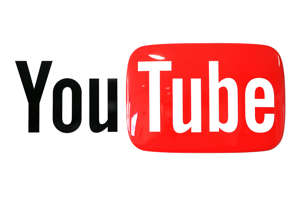 8. The initial version of YouTube was a dating site by the name of "Tune In Hook Up".
9. South Korean singer Psy's single "Gangnam Style" is the most viewed video of all time on YouTube.
Samsung
10. Around a third of the world's smartphones are manufactured by Samsung.
11. A large majority of Samsung products, around 90 percent, are produced in the firm's own factories.
12. It is the first firm in history to sell the watch phone (pictured), digital television and MP3 phone.
13. Samsung sells around 100 televisions each minute.
IBM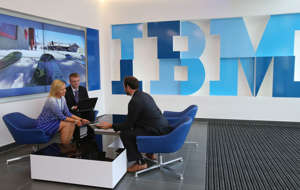 14. The reason behind the original name of IBM, Big Blue, still remains a mystery. Some experts believe that it might be due to the logo's colour.
15. IBM played a big role in helping NASA execute its first landing on the moon in 1969.
Yahoo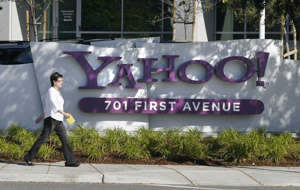 16. The word "Yahoo" is a short form for "Yet Another Hierarchical Officious Oracle."
17. If all images present in Flickr, a Yahoo!-owned image hosting website, were to be developed, it would take around 7000 years.
18. Silicon Valley giant Microsoft tried to puchase Yahoo! in 2008 for US$44.6 billion. 
Microsoft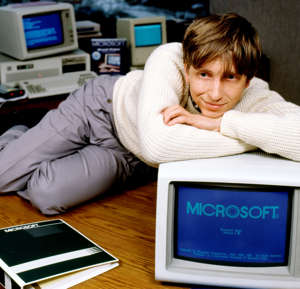 19. Microsoft has a penchant for using codenames for its projects.
20. The stock of Microsoft has split nine times since it became public in 1986.
21. The famous Microsoft sound was composed by famous musician Brian Eno.
22. The favourite dish of the average Microsoft employee is pizza.
23. The firm has a huge art collection that not many people know about, making it among the largest corporate accumulators in the world.
Amazon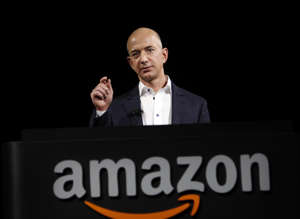 24. Co-founder Jeff Bezos initially wanted to name the company Cadabra, after the magic word "abracadbara".
25. Warehouses owned by Amazon.com have enough square footage to hold more water than ten thousand Olympic-sized swimming pools.
Google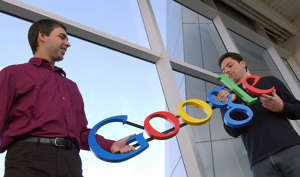 26. The name of Google is actually misspelled as founders Larry Page and Sergey Brin wanted to use "googol" (100 zeroes after 1), which would have represented unlimited information.
27. The first Tweet posted by Google was, "I'm 01100110 01100101 01100101 01101100 01101001 01101110 01100111 00100000 01101100 01110101 01100011 01101011 01111001 00001010." In binary system, it stands for "I'm feeling lucky."
28. The lack of any colour and design on Google's homepage is because the founders had no knowledge of HTML.
Hewlett-Packard (HP)
29. David Packard (L) and Bill Hewlett founded the company in 1939 with a capital of US $538, which also included equipment. 

30. Every week, HP shipps more than 1 million printers.
31. In 1999, HP's Agilent technology made history in Silicon Valley with its US$2.16 billion Initial Public Offering (IPO). 
Apple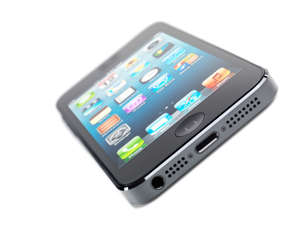 32. The firm was founded by three people, namely Steve Jobs, Ronald Wayne and Steve Wozniak, in the year 1976.
33. The first computer sold by Apple was priced at US $666.66, which is said to be the number of Satan.
34. The retina display of iPad, Apple's multimedia tablet, is actually a Samsung production.
35. Known for its high-quality standards, Apple ships a major percentage of its products by air rather than by ship, and it is among the biggest freight customers of Cathay Pacific airline.
Nokia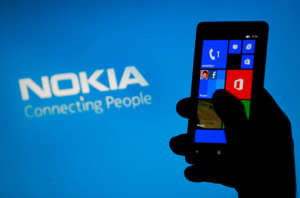 36. Nokia does not use 4 while naming any of its handsets selling in Asia as the number is considered unlucky in certain parts of the continent.
37. The first commercial GSM call was made by Finnish Prime Minister Harri Holkeri in 1991 from a Nokia handset.
38. The cellular giant had started out as a paper production firm.
Twitter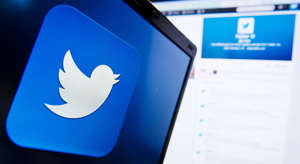 39. The bird seen in the logo of Twitter is named Larry after iconic basketball player Larry Bird, who played for NBA side Boston Celtics.
40. The reason behind Twitter's 140 character limit lies in its beginning as an SMS service.
41. Any Twitter user who wants to view his/her first Tweet can do so at First-Tweets.com.