Modi govt to change the way workers are paid. Here's how

India Today
21-12-2016
The Modi government has approved an ordinance for an amendment to Payment of Wages Act to promote usage of cheque and other electronic modes for salary payment of workers.
The Payment of Wages Act currently allows for payments in currency or coin. Prime Minister Narendra Modi met his Cabinet colleagues today in New Delhi where the move was discussed and approved.
HERE'S WHAT THE AMENDMENT MEANS AND WHY IT IS IMPORTANT:
Employers will henceforth be allowed to pay labourers in cheque as well.
Government clarifies that option of payment through cash is not being done away with.
Additional feature of payments to labourers is being introduced. 
---
---
Currently, employers often underdeclare number of employees. 

Employers don't pay full employee provident fund to workers.
Government hopes that the move will lead to employers declaring actual number of workers and paying them EPF.
State governments will need to notify this ordinance before it comes into effect in various areas.
This ordinance doesn't mean that salaries can henceforth only be paid in cheque.
ALSO SEE: Interesting facts about the rupee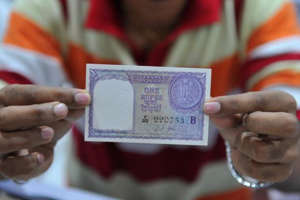 Interesting facts about the rupee