MWC 2017: all the latest from this year's Mobile World Congress

T3
27-02-2017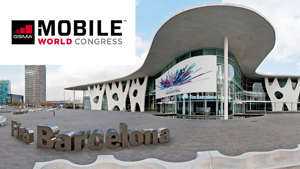 © Courtesy of T3 T3 image It's that time of year again for Mobile World Congress (MWC), the undisputed king of the smartphone trade shows - almost all of the big names in the industry descending on a hall in Barcelona for a few days to show off their shiny new wares for the coming year.
Last year we saw the unveiling of the Samsung Galaxy S7 and LG G5 among others, and it looks likely that we're going to see several major flagships appear this year too. The hardware manufacturers haven't revealed too much yet, but here's the latest on what's happening.
Complete coverage of Mobile World Congress 2017
Quick look
When: February 27 – March 2
Where: Barcelona
What: A bunch of big brands showing off new phones
The Samsung Galaxy Tab S3 and Galaxy Book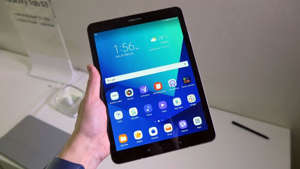 © Provided by Future Publishing Ltd. There's no Galaxy phone at Mobile World Congress this year but Samsung had a fine pair of tablets - or rather 2-in-1s - to show off instead. The Tab S3 is the long-awaited successor to the Tab S2 and is a kind of iPad Pro competitor, offering a stylish on-the-go tablet option (complete with stylus and optional keyboard) for those who prefer Android to iOS.
If the Tab S3 is taking on the iPad Pro then the Galaxy Book is taking on the Surface Pro - it's a beefy, Kaby Lake CPU-running powerhouse of a tablet that can be easily converted into a laptop-style device with a clip-on keyboard. In this case both the S Pen and the keyboard cover are included in the bundle.
On, and there is some news about the Galaxy S8...
Nokia is back, and so is Snake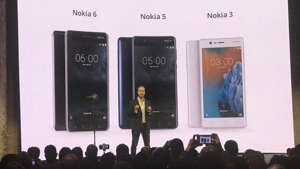 © Provided by Future Publishing Ltd. We won't go into the various ins and outs of what's happened to Nokia the phone company in recent years but the important thing is the brand name is back under the guidance of Finnish company HMD Global, and here at MWC it's announced three mid-range Android-powered handsets: the Nokia 3, 5 and 6.
Perhaps even more interesting is the return of the old classic, the Nokia 3310, given a more modern styling but with a lot of the look and feel that made it such a smash hit all those years ago. It's even running an updated version of the classic Snake game - well played Nokia, well played...
The Moto G5 and G5 Plus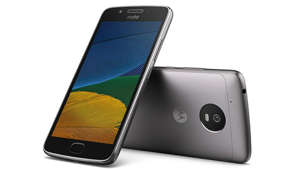 © Provided by Future Publishing Ltd. Lenovo-owned Motorola has had a press conference of its own at Mobile World Congress, unleashing the combined force of the Moto 5 and the Moto G5 Plus on the world. The key words are "power, value and beauty" apparently, which basically means they do what Motorola is good at - decent mid-range phones at competitive prices.
In other words, if you want to go Android but don't want to pay flagship prices, give these some serious consideration. The 5.2-inch Plus is the more powerful and larger of the pair, bringing with it a 2.0 GHz octa-core processor, up to 3GB of RAM, a maximum 32GB of storage space and a 3,000 mAh battery, while a metal finish on both handsets adds a premium-looking touch.
The Huawei P10, P10 Plus and Huawei Watch 2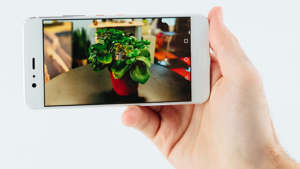 © Courtesy of T3 T3 image Huawei is back at MWC this year with a follow-up to its rather impressive P9 smartphone from last year. The improvements in the Huawei P10 and P10 Plus include new colours, a faster processor, even smarter tech inside the camera and a clever home button that removes the need for any soft buttons at the bottom of the display.
There's also the Huawei Watch 2 to talk about, which looks like being one of the Android Wear 2.0 smartwatches to beat in 2017. It can make calls on its own, measure your heart rate and lots of other fitness metrics, and will apparently last for weeks if you put it into low-power mode for counting your steps and telling the time.
The LG G6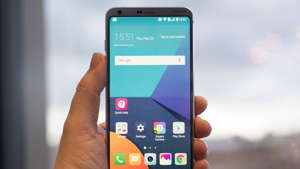 © Courtesy of T3 T3 image LG has ditched the modular approach of the LG G5 to go back to basics with this year's flagship - and it looks to have paid off. Most notable on this 5.7-inch device are the 18:9 aspect ratio (for really, really widescreen movies) and the shrunken bezels, which are likely to be a running theme in smartphones this year.
The LG G6 is also the first non-Pixel phone to get Google Assistant on board. It's powered by a Snapdragon 821 processor, 4GB of RAM, and a 3,300mAh battery. There's 32GB of integrated storage included, which you can expand via microSD card. Pricing and availability have yet to be confirmed, but we like what we see so far.
The BlackBerry KeyOne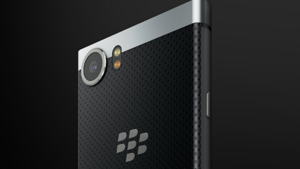 © Courtesy of T3 T3 image BlackBerry was first out of the blocks this year with the intriguing KeyOne - the old familiar BlackBerry keyboard stuck on a phone running Android. A genius innovation or an unnecessary blast of nostalgia? You can register your interest in the handset now, and it's set to go on sale in April for £499 in the UK, €599 in Europe and US$549 in the US.
Specs-wise you're looking at a full HD, 4.5-inch display, a 3,505mAh power pack (the biggest battery ever put in a BlackBerry phone), a Snapdragon 625 processor, 3GB of RAM, 32GB of storage (expandable via microSD card) and a 12MP rear camera.
Meanwhile here are the other phones rumoured to be launching in Barcelona...
Sony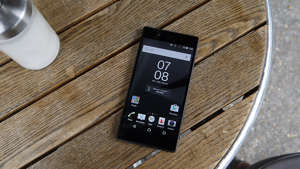 © Provided by Future Publishing Ltd. We're expecting a lot from Sony this year - as many as five phones, as the Japanese company opts for a flurry of new handsets rather than one iconic handset.
That said, some of these phones will be better specced than others. According to the rumour mill, the handsets will go from the mid-range to the premium end of the market, with the most flagship-esque phone rocking a 5.5-inch display with a 4K resolution and the ubiquitous Snapdragon 835 processor from Qualcomm.
Like LG, Sony has set the ball rolling with a press invite to an event to be held on the Monday morning of MWC, the 27th of February. This may well be when we get our first look at the new phones.
All of this is still to be confirmed but Sony usually shows off a whole host of tech at events like MWC, so we can probably look forward to some surprises too.
HTC and the rest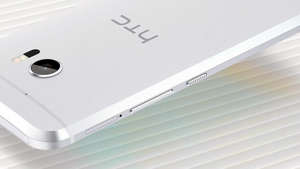 © Provided by Future Publishing Ltd. Unfortunately for those patiently waiting for the HTC 11 to show up, it doesn't look like the phone is going to see the light of day at Mobile World Congress. HTC has only just launched the U Play and U Ultra phones, which means the launch date for the HTC 11 is probably a few months off.
In fact HTC itself has said there'll be no HTC 11 at MWC, but that another flagship is on the way this year, so we'll just have to keep waiting.
What else are we expecting? Nokia has said it's going to be showing off some hardware at MWC 2017, looks like there could be three smartphones and a revived 3310 to get excited about! And, speaking of big names of smartphones past making a comeback, BlackBerry is also making noises about having some announcements to make.
Meanwhile, the China-based manufacturers including ZTE might also have new phones to show off.
Apple and Google, of course, prefer to have separate events of their own for their flagship phones, though Google will have a presence at MWC in support of its Android partners.
Of course, we will be bringing you all the latest news from Mobile World Congress, but in the meantime check out our guide to the currently-available best smartphones. Oh, and don't forget there will be another big new phone this year - the iPhone 8.