Nokia 3310 revival: Release date, price and leaked details of HMD Global's new retro phone

Mirror
25-02-2017
Mobile World Congress kicks off in Barcelona this weekend and, bizarrely, one of the most hotly anticipated new handsets is a revival of the Nokia 3310.
Released in 2000, the original Nokia 3310 sold 126 million units worldwide, making it one of the world's best-selling mobile phones.
It achieved cult status due to its impressively long battery life, durability, and the addictive game Snake II.
ALSO ON MSN: Nokia 3310 returns — Here are 5 other iconic phones which changed the world
Now HMD Global, the Finnish company with exclusive rights to market the Nokia brand, is reportedly planning to release a revamped version of the classic phone.
Hull Daily Mail
But how closely will it resemble the original? Here's what we know so far.
Release date
The revamped Nokia 3310 will most likely be unveiled during HMD's press conference at , which is scheduled for 16.30 CET (15:30 GMT) on Sunday, February 26.
It's not yet known when HMD plans to starts selling the device, but it will probably want to get it out as soon as possible, to take advantage of the current hype.
IN PICS: 14 iconic products that have come back from the dead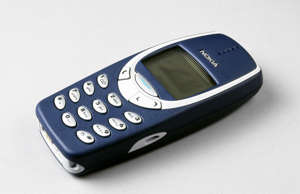 Price
The new Nokia 3310 is expected to cost €59 (£50) - significantly less than its original price of £129.
According to , HMD has struck a deal with Carphone Warehouse to be the launch partner for new 3310, meaning it will be the only retailer to stock the device.
Nokia
If the rumour is true it will mean fans of the phone will have to take out a contract with Carphone Warehouse in order to get their hands on the phone.
Design
Chinese technology site has published several claims about the new Nokia 3310, including hints as to exactly what the device will look like.
The source says that the refreshed Nokia 3310 will remain a "dumb" phone with an alphanumeric keyboard and no touchscreen.
It will also keep the "classic design language" as the original handset, ensuring it retains its retro appeal.
Concept Creator
However, it will be slimmer and lighter, and the chunky plastic body of the original will be replaced with polymer or metal.
The physical position and size of the buttons may also be adjusted, in order to fit in with the new slimmer design.
They handset will reportedly come in a range of colours including red, green and yellow.
Display
The original Nokia 3310 had a small monochrome graphic display, but HMD is reportedly planning to bring it into the 21st century with a larger, full colour display.
However don't expect a high-resolution screen as seen on the latest Apple or Samsung devices. HMD will most likely want to keep the device simple, in order to preserve battery life.
Concept Creator
Specs
We don't know much about the specs of the new Nokia 3310 yet.
The original handset had enough memory to store the last 8 dialled, 8 received, and 8 missed calls, as well as a selection of message templates. All the contacts were stored on the SIM.
It had a removable 900 mAh battery, which supposedly lasted between 55 hours and 260 hours in standby mode, with between two and a half and four and a half hours of talk time.
It also came with four games - Snake II, Pairs II, Space Impact and Bantumi.
Concept Creator
Given that battery life is one of its biggest selling points, HMD will no doubt be ensure that the new model at least matches its predecessor on that score.
guesses that it will have a 1650 mAh battery and 8GB of internal memory, giving it roughly the same standby time as the original.
It will also most likely come with the iconic game Snake II.
MWC 2017
As well as the revamped 3310, HMD is also expected to unveil its new flagship smartphone, the Nokia P1 - thought to be the company's most powerful device to date.
The Nokia P1 is rumoured to have an all-metal unibody design, a 5.3-inch display, a 3,500mAh battery and a 22.6MP rear camera with a Carl Zeiss lens.
It will run Google's latest Android 7.0 Nougat operating system, with new software feature including split-screen apps, better battery life, granular security settings, and new emoji.
HMD Global is also expected to unveil three fairly low-cost smartphones, aimed primarily at the Chinese and Indian markets - the Nokia 3, 5, and 6.