Non-bailable warrant issued against Vijay Mallya; forwarded to UK for extradition

The Financial Express
21-11-2016
A Mumbai court on Monday issued a non-bailable warrant against absconding liquor baron Vijay Mallya.
The CBI, after receiving the warrant, forwarded it to UK government for the extradition of the businessman. Vijay Mallya is facing charges of money laundering against him, which includes a case loan default case of Rs 700 crore from State Bank Of India. India has already lodged an extradition request of Mallya, along with and 60 others, with UK earlier this month.
While Britain has also handed over to India a of 17 people whose custody it seeks under the Mutual Legal Assistance Treaty or against whom Letters Rogatories had been issued.
During the recent India visit of UK Prime Minister Theresa May, India and Britain had agreed not to allow fugitives and criminals escape law and resolved to facilitate outstanding extradition requests.
ALSO ON MSN: Liquor baron Vijay Mallya's life in pictures
In talks between Modi and May, the issue of extradition requests figured and officials dealing with the issue from both sides were directed to meet at the earliest. 

Recently, the bank had sent the loan amount in its 'write-off' list which kicked-off a controversy.
However, Finance Minister Arun Jaitley asked Opposition members in the Rajya Sabha not to go by the literal meaning of write-off. "So there is a little bit of malapropism involved in this.
Don't go by literal meaning write-off.
Write-off does not mean loan waiver.
Loan still remains. You still continue to pursue," Jaitley had said, during a debate in the House on the government's demonetisation action.
---
---
ALSO ON MSN: Truth vs hype: Black money, whitewash?
More From The Financial Express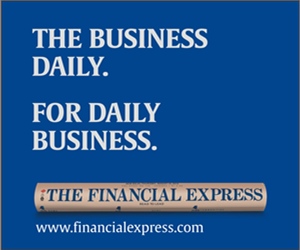 The Financial Express