Oil prices can stay low forever: 8 arguments

The Motley Fool
01-09-2015
It seems only logical that oil prices will eventually soar to $100 per barrel, again. But every pundit and investor who predicted such a move has been proven wrong time and time again. 
Now may be the time to ask whether or not oil prices will stay low forever. Looking at the macro environment from OPEC to China to the U.S., there's reason to think we're in for low prices for the foreseeable future.
Here are the best arguments that oil prices aren't just an anomaly; they're the new norm. 
1. Oil Prices Are in Freefall Once Again
In August, oil prices fell below $40 per barrel for the first time since 2009. U.S. oil production hasn't been this high since the 1970s, Iran's supply is likely coming online, OPEC is raising production as prices fall, and China's demand growth is slowing for the first time in decades.
2. U.S. Shale may be cheaper than we thought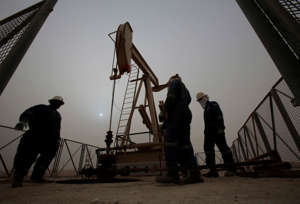 Analysts once thought that oil would have to remain above $70 per barrel to keep shale drillers solvent. • Pioneer Natural Resources, for example, says new technology and improved efficiency have led to a 20% decline in drilling costs and a 30% reduction is predicted next year. • Now some wells may even be economical, as low as $40 per barrel. • There's no sign the U.S. oil industry is slowing down yet.
3. OPEC Can't Give In
OPEC will lose an estimated $257 billion in 2015 because of low oil prices and it makes short-term economic sense to cut production now. The problem is that OPEC has been giving up market share for decades in the name of higher oil prices. Giving up on the war against high-cost production now could eliminate any progress they've made taking back market share.
4. Can OPEC Kill the Oil Boom?
© halbergman/Getty Images A large oil refinery
The question is: Can OPEC succeed at slowing the U.S. shale, ultra-deepwater drilling, and arctic drilling, even if it wanted to? Unless U.S. shale producers start to go bankrupt and big oil cuts development budgets even further than they have, there's not a lot of hope OPEC can gain much market share in oil today.
5. Demand is a Problem Too
Oversupply is a problem. But demand for oil might be, too...
6. China Is a Big Problem for Oil Markets
U.S. and E.U. oil consumption is on a decade-long decline. The market is relying on China to keep increasing demand. Fear of a recession in China could mean low oil prices for a long time.
7. U.S. Consumers to the Rescue?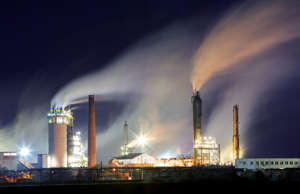 After declining for nearly a decade, U.S. oil consumption has risen 3.8% in the past six months. Sales of SUVs are soaring and the U.S. economy is booming. Could growth in the U.S. be what drives oil prices higher?
8. Who Will Blink First?
For oil prices to rise, someone has to blink. Will it be: A: OPEC B: U.S. shale oil producers C: The U.S. consumer I would bet on the U.S. consumer blinking, but with OPEC and shale production not letting up, we could be in for years of cheap oil ahead.