Tata Motors, Tata Steel, others get high court nod to hold EGMs to remove Nusli Wadia

The Financial Express
17-12-2016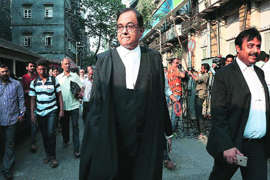 The Bombay High Court on Friday rejected the plea of a few Tata Group shareholders to not consider the votes of the promoter group at the upcoming extraordinary general meetings (EGMs) of Tata Steel, Tata Motors and Tata Chemicals. The three EGMs have been convened to remove Nusli Wadia and Cyrus Mistry from their respective boards.

The court also allowed the three companies to go ahead with their EGMs as scheduled.
However, in what might be considered as a bit of a setback for the Tatas, the court also passed an order to keep one board seat in each of the three companies vacant until the resolution of the suit filed by Janak Mathuradas and others.
In a related turn of events, Tata Sons on Friday denied reports that Ratan Tata was stepping down as the chairman of Tata Trusts, which, put together, have a majority stake in the company. "Further to news reports that have appeared in the media today, Mr Ratan Tata, Interim chairman, clarified that there are no plans for his stepping down from the chairmanship of the Tata Trusts at this point in time," a statement from Tata Sons read.
The EGM of Tata Chemicals scheduled for December 23 has been convened to remove Wadia and Mistry and appoint Bhaskar Bhatt and S Padmanabhan. The EGMs of Tata Steel and Tata Motors scheduled for December 21 and 22 have been convened to remove Wadia and Mistry.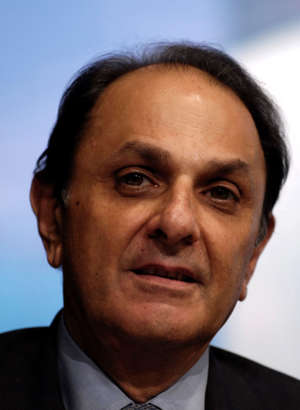 The EGMs of the three companies have been convened following a requisition by the promoters Tata Sons, who have alleged Mistry had caused enormous harm and Wadia to have acted in a manner that is designed to cause harm to the Tata group. Mistry, on his part, has called the actions of the Tatas an example of the erosion of ethical values and called on minority shareholders to vote against the resolution to "save the soul of the Tata Group".
Wadia, similarly, has called all allegation against him a part of vendetta by Ratan Tata and has already moved the Bombay High Court in a R3,000 crore defamation suit against Ratan Tata and Tata Sons.
Earlier this week, the shareholders of TCS, voted in favour of removing Mistry from its board. While Tata Sons has a large stake of 73% plus in Tata Consultancy Services (TCS), it's holding in other group companies are relatively small. However, it may be noted that nearly 83% of retail shareholders did not vote at the TCS EGM and just 56% of the institutional investors voted.