The 4 Most Expensive Company Campuses

Investopedia
04-02-2016
Every day, billion-dollar companies generate new ideas for products and services that benefit individuals around the world. The majority of these companies have large and expensive headquarters or campuses. These buildings typically reflect the overall ideals and concepts of the companies itself. The following are four of the most expensive company campuses.
Google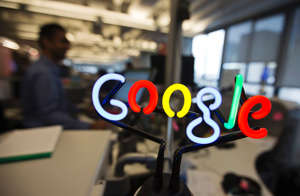 Located in Mountain View, California, the corporate headquarters for Google, otherwise known as the "Googleplex," was built in 2004 and is one of the most expensive company campuses in the world. The Googleplex is composed of multiple structures and originally had slightly more than 2 million square feet of office space. Google is in the process of completing additional buildings on an adjoining property. When all is said and done, Google will have a campus that sits on 70-plus acres and features upwards of 3 million square feet of space. The numbers are difficult to come by, but the estimated cost for the latest building project is more than $100 million.
Google design experts, along with corporate and management staff, aim to challenge the conventions of typical office workspace and promote a unique, creative and diverse work environment. Google's continued successes and high productivity levels have led to a variety of other companies aiming to achieve similar results using the same approach. The goal for companies, specifically those that generate the greatest portions of their revenue from the Internet, is to focus on employee health and well-being.
Apple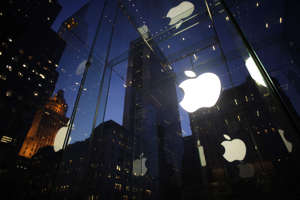 The construction of Apple's new campus, nicknamed "The Spaceship," began in 2013 and is slated to cost more than $7 billion upon completion. The building is intended to accommodate between 12,000 and 13,000 employees. Apple anticipates construction to be complete by the end of 2016.
Officially entitled Campus 2, Apple's new headquarters is circular in design and features nine connected segments and an innovative construction of interlocking concrete-slab floor/ceilings and walls constructed primarily of glass. The building is a perfect circle and was created in this way for a specific purpose. Apple management indicated the headquarters' design is meant to reflect several key ideas, both to staff and the public. The circular shape and interlocking segments are meant to express and promote company unity and interdependence between staff members. The building's nine segments are also joined to their neighbors by hallways that stretch to the center of the circle, which has a staff cafeteria and exposed courtyard. Walls made primarily out of glass are meant to express the company's shift from largely shrouded practices to a new age of transparency.
Apple's new campus also has an objective of energy efficiency. Before his death, Steve Jobs envisioned a campus with a new feel and a new goal: to be a "net-zero energy" site. This means the campus aims to be entirely self-sufficient, relying on power from national grids only in the event of emergencies. To accomplish this goal, the roof of the campus is being covered in more than 50,000 square feet of solar panels. These panels will generate enough solar energy, a renewable resource, to power more than 3,500 homes. Apple is also going to build a 3,000-acre solar panel farm to help power the new campus, enabling it to run entirely on renewable energy.
Amazon.com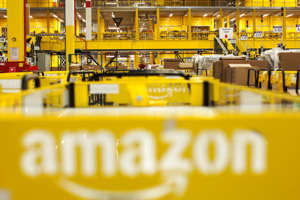 Amazon.com is in the process of constructing a new headquarters, located in Seattle. Originally a rectangular design, new plans were developed that include three connected glass domes, or biospheres, large enough to hold parks and fully grown trees. Construction began in 2014 but may not be completed until 2020. The domes are expected to cover more than 3 million square feet, along with substantially more acreage to be used as the foundation for a number of towers that serve as landmarks for the headquarters.
Paul Allen, Microsoft co-founder, is also the owner of Vulcan, a real estate investment firm that sold Amazon the more than $1 billion worth of property in South Lake Union, the home of the company's new headquarters. Allen, along with his firm, is also working to develop Amazon's new buildings, which stand to cost more than $250 million. Upon completion, Amazon's Seattle campus should hold around 10,000 employees and may also include on-campus housing.
Facebook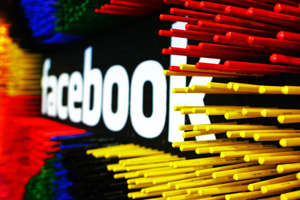 As Facebook's employee roster has grown to include more than 10,000 people, founder and CEO Mark Zuckerberg has commissioned the construction of a new headquarters for the social media company. The new campus opened in March 2015 and boasts one of the largest open floor plans in the world. This campus, christened MPK20, or Menlo Park Campus Building 20, has office space for nearly 3,000 employees and covers some 430,000 square feet. Zuckerberg envisioned an eco-friendly campus that reflects Facebook's mission to connect people. The open floor plan reinforces this concept, with one corporate level officer noting it is nearly impossible to walk from one end of the building to the other without literally running into someone.
MPK20 is distinguished by a nine-acre green roof complete with a half-mile walking trail, several hundred full-grown trees and a number of seating areas where employees can congregate to work or relax.