The 5 Highest Paid CEOs

Investopedia
03-09-2015
Chief Executive Officer (CEO) pay is a hot-button subject in the media and even among a few lawmakers. According to the American Federation of Labor and Congress of Industrial Organizations (AFL-CIO), a top CEO earns 373 times the wage of an average American worker compared to 42 times in 1980. With all of corporate America screeching with one voice against an increase to the minimum wage and a recession that saw CEO wages only slightly affected, there's no doubt that these companies believe their chief is really worth the millions he's being paid. (See also: 8 Justifications For Sky-High CEO Salaries.)

1. Lawrence Ellison
Lawrence Ellison is the only person on this list who is no longer a CEO. However, his salary at Oracle Corp. (ORCL) in 2014 was high enough to land him on this list. Oracle, the company he co‑founded and ran for 37 years before stepping down paid Ellison a $1 salary and $7 million in stock options in 2014 according to the Wall Street Journal. That was in addition to his bonus and extra pay which rounded out his compensation to just over $67.3 million.
Ellison is frequently listed on lists of highest-paid CEOs and reportedly earned a whopping $1.84 billion in the 2000s. His current net worth is $47.3 billion.
2. Satya Nadella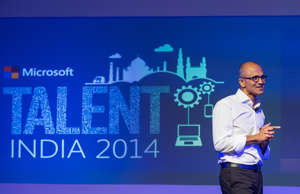 Satya Nadella, the India-born CEO of Microsoft Corp. (MSFT) was promoted to the top job in February 2014. Despite only having held the position for 10 months of the year, his 2014 compensation topped $84 million, including a salary of $900,000, a $3.6 million bonus and a stock grant of almost $80 million according to Microsoft's SEC filings.
Nadella is famous for for publicly advising women in tech not to ask for raises. With stock options for almost 5 million shares of Microsoft worth over $200 million, Nadella is certainly being well-compensated.
3. Mario Gabelli
Mario Gabelli is a contrarian investor who founded and is CEO of GAMCO Investors Inc. (GBL). The investment firm has $47 billion in assets under management (AUM) and Gabelli has negotiated himself a lucrative compensation package consisting of 10% of the pre-tax profit of the company. According to the Wall Street Journal, Gabelli's income in 2013 added $85 million to his $1.47 billion net worth. (See also: Five Wildly Successful Value Investors.)
4. Gerald Schwartz
Gerald Schwartz is a name that isn't heard too often. The only non-American on this list, he is the 26th richest person in Canada, with a net worth of $1.68 billion. He's the owner and CEO of Onex Corp (OCX.TO), the largest private equity firm in Canada with assets under management (AUM) of $20.7 billion. In 2013, Schwartz received $85.3 million in compensation, which broke down to $1.3 million in salary, $24.2 million in bonuses and $59.6 million in stock options.
5. David Zaslav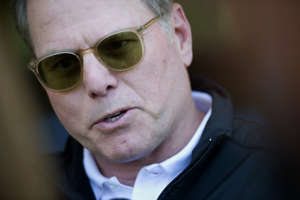 © Bloomberg
David Zaslav is the CEO of Discovery Communications Inc (DISCA), whose holdings include a string television channels, such as The Discovery Channel, TLC and Animal Planet. According to Discover Communications, in 2014 Zaslav was compensated with $3 million in salary, $6 million in bonuses and $144.5 million in stock and stock options, for a total of $156 million. (See also: What Are The SEC Regulations On Exercising Stock Options?)
In addition to his $156 million in compensation, Zaslav has the right of first refusal to buy out John Malone, a wealthy investor who owns 29% of the company.
The Bottom Line
CEOs will always make more money than the average worker, because of the shortage of qualified candidates for the positions. These five CEOs have negotiated or landed themselves lucrative compensation packages that are heavy in stock options. (See also: Equity Vs. Salary: What You Need To Know.)
With salary being more heavily taxed than dividends or capital gains, it only makes sense that stock would be the preferred method of payment for CEOs running a publicly-traded company.