The Most Successful Corporations In The U.S: Fab 5

Investopedia
13-07-2015
Everyone has a different definition of success. Some say it's based on wealth accumulation. Others say it's what you contribute to society. Still others think success is a function of longevity. Maybe success is a little bit of all of these factors. Companies that have a strong financial history, provide products or services that benefit society, and have been able to survive over a long period of time and through many different macro environments are considered successful. In this article we've put together a list of some of the most successful corporations in the United States.

The Fab Five
1. J.P. Morgan Chase & Co (JPM), one of the oldest companies in America, has been operating since 1799. This bank has transformed itself over the years to become one of the largest financial institutions in the world, with managed revenues of $98 billion at the end of 2014.  J.P. Morgan prides itself on three core principles—building exceptional client franchises, operating with fortress principles (capital, liquidity, balance sheet, and risk discipline with strong controls and culture) and maximizing long-term shareholder value. These have contributed to its operating results of 15 percent return on total capital employed (ROTCE) and a net payout ratio of 55-75 percent in 2014.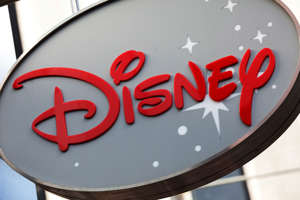 2. Walt Disney Company (DIS) began in 1923 as the Disney Brothers Studio. Over the years it made a strong mark on every outlet in media and other market segments, with forays in cartooning, large screen film, small screen shows, theme parks, retail stores, live theater, Internet and web-based content, and publishing. The company has delivered solid financial results, particularly in recent years. According to the company's 2014 annual report and Yahoo! Finance, it had free cash flow(FCF) of $857 million, operating margin of 24 percent, and return on equity (ROE) of 17.5 percent. In conjunction with the solid financials, its role as an outstanding citizen is perhaps Disney's greatest pride. Disney publishes a citizenship report, grading itself on how well it is meeting its goals of inspiring others to live healthily or conserve nature. The company prices itself on ethical conduct, environmental stewardship, and strategic philanthropy.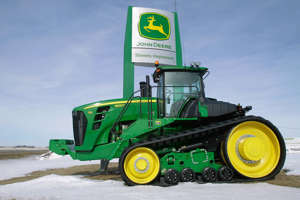 3. Deere and Co (DE) was founded in 1837 and built on core values of integrity, quality, commitment, and innovation. It is best known as one of the world's leading manufacturers of farm equipment, a title it acquired when it introduced the world's first motorized plow which revolutionized farming in America. Today, it continues to be a leader in agriculture and turf equipment. Its financial picture is strong as well. In 2014, Deere delivered net sales that were 3 times higher than in 1998. Slightly lower trade receivables demonstrated strong asset management, a driver of these inventory-intensive businesses. It also has shown an impressive commitment to deliver new, innovative products, adhering to one of its core values of innovation. Deere spends more on research and development as a percent of sales when compared to its nearest two competitors. The end result is a committed A-rated company that returned about 60 percent of cash from operations to shareholders in 2014.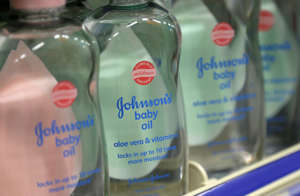 4. Johnson & Johnson (JNJ) has built one of the most comprehensive health care businesses in the world. Founded in 1886, it now operates in multiple healthcare segments, pharmaceuticals and other prescription products, consumer products, and medical devices. From its commitment to first aid at the earliest stages of the company to palliative products like Tylenol and feminine and baby care products, Johnson & Johnson has delivered innovative healthcare products for over a century. And the result has led to a "consistent performance [that] has enabled us to deliver an exceptional track record of growth that few, if any, companies can claim: 31 consecutive years of adjusted earnings increases and 53 consecutive years of dividend increases," according to the company.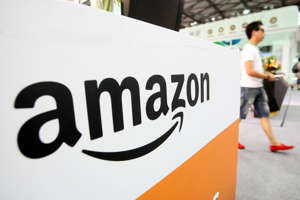 5. Amazon.com (AMZN) is the youngest company in this elite group. While there are many other great retailers in American history, Amazon.com is the most successful pioneer of marrying the innovations from the technology revolution (primarily the invention of the world wide web) with traditional retailing. Founded in 1996 as an online bookseller, in less than 20 years, Amazon.com has changed the retail habits of many consumers and introduced a tremendous threat to the traditional retail marketplace. This company revolutionized many aspects of retailing, causing its competitors—both brick and mortar and Internet based—to update their operations in order to compete. Its greatest feat, one that has influenced many businesses in various industries, is its supply chain management, which has guaranteed an enormous competitive advantage. The financial portrait Amazon paints is one of a young, growth company, with many ups and downs. Based on its IPO in 1997, Amazon's stock has given shareholders a tremendous return. From a starting point of $1.50 per share ($18.00 IPO price-adjusted for stock splits in 1998 and 1999) to today's price of over $425 per share.
The Bottom Line
There are many well-known American companies, but these five iconic American brands with pervasive global presence have been revolutionary in their own right. Their long-term shareholders have been rewarded and consumers have benefited from their products and services over many years. If success is measured by benefits to society, shareholder value creation, and surviving through different macroeconomic environments, then these companies epitomize success. 
Disclosure: The author owned shares of JPM at the time of publication.