The week in tech: 4-inch iPhone expected on March 21 and WhatsApp drops BlackBerry support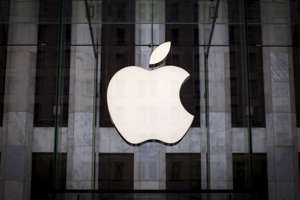 © Reuters An Apple logo on the entrance of the Apple Store on 5th Avenue in Manhattan, New York City Apple expected to announce new iPhone, iPad on March 21
Re/Code writes: Attention Apple nerds, investors, media and everyone else who needs to know when Tim Cook's next product event is going to be held: It's going to be the week of March 21. Or to put it another way, it's not going to be on March 15, the time frame that other outlets previously reported, according to several sources. It is not clear if the event was moved or if this was the timing Apple had always planned.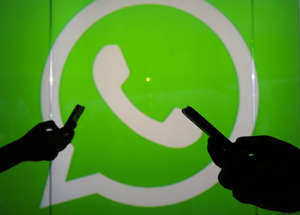 © BloombergWhatsApp dropping support for BlackBerry platform
Engadget writes: By the end of 2016, WhatsApp will no longer work on most BlackBerry devices, even those loaded with the company's latest mobile platform. Besides dropping support for BB's OS, the app will also stop working on Nokia S40 and Symbian S60, Android 2.1 and 2.2, as well as Windows Phone 7.1 devices by the end of the year.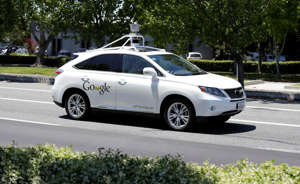 © AP In this May 13, 2014 file photo, a Google self-driving car goes on a test drive near the Computer History Museum in Mountain View, California. Google's driverless car collides with a bus, accepts blame for the first time
Bloomberg writes: An autonomous vehicle being tested by Google hit a bus earlier this month, the first time the company said it's self-driving technology is partly to blame for an accident. The car, a Lexus sports utility vehicle, hit the left side of a public transit bus as it was attempting to avoid some sand bags on a road in Mountain View, California. The automobile had a test driver, who saw the bus approaching in the mirror but "believed the bus would stop or slow to allow the Google AV to continue," according to an accident report filed with the state's Department of Motor Vehicles.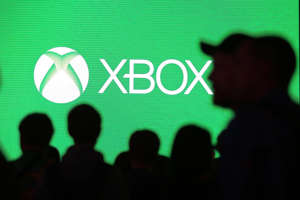 © Bloomberg An illuminated Microsoft Corp. Xbox logo sits on display at the Gamescom video games trade fair in Cologne, Germany, on Wednesday, Aug. 5, 2015. The future of Xbox looks a lot like PC gaming
Engadget writes: Microsoft held its annual "spring showcase" in San Francisco last week, an event to show the press what's coming up between now and E3 this summer. It was also a victory lap for the Xbox team and its head, Phil Spencer. Now that the Xbox One runs Windows 10, Microsoft is pushing developers to build Universal Windows Applications. That means it'll be easy to bring your collection of games to new consoles in the future. "We're allowing ourselves to decouple our software platform from the hardware platform on which it runs," Spencer said.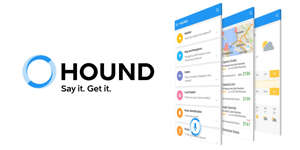 © SoundHound Inc.New digital assistant 'Hound' takes on Siri, Google Now
The Verge writes: Nearly every one of the world's largest technology companies is trying to figure out how to let computers understand human speech, but a Santa Clara-based startup may have just cut its way to the top of the field. Hound, as its app is called, is a voice-powered digital assistant. You can talk to it, ask it questions, and have it perform tasks for you. What sets Hound apart is that it's faster and more capable than anything you've ever tried before.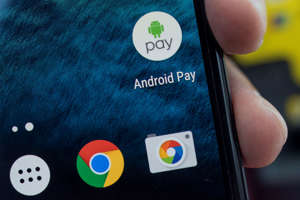 © Bloomberg Android Pay icon on a mobile device Google is testing hands-free payments
AFP writes: Google on Wednesday said it is testing ways to let people use digital wallets without having to even take smartphones out of their pockets. The Internet colossus is dabbling with ways to make its Android Pay system for smartphones hands-free, with verification by facial recognition, Google product manager Pali Bhat said in a blog post. "Imagine if you could rush through a drive-thru without reaching for your wallet, or pick up a hot dog at the ballpark without fumbling to pass coins or your credit card to the cashier," Bhat said.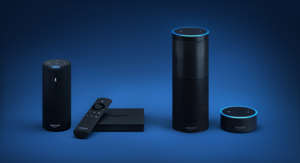 © Amazon.com, Inc.Amazon expands Echo product family with two new members
Reuters writes: Amazon Inc on Thursday introduced two new gadgets similar to its voice-controlled Echo speaker, which can be used to check the weather, order Domino's pizza or hail an Uber car. Amazon Tap, a portable speaker that streams music, sells for $129.99. The $89.99 Echo Dot is a hockey puck-shaped device that responds to prompts to control smart appliances and connects to external speakers. For now, Echo Dot is only available to Amazon Prime members who already have the original Echo device and Amazon's Fire TV set-top box.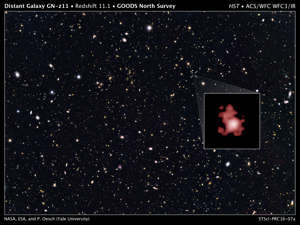 © NASA, ESA, P. Oesch (Yale University), G. Brammer (STScI), P. van Dokkum (Yale University), and G. I...Hubble breaks cosmic record, captures most distant galaxy
CNET writes: A faint galaxy imaged by the Hubble Space Telescope has shattered the distance record for how far we've seen into space. GN-z11, as it's known, located in the direction of the constellation of Ursa Major, is a massive 13.4 billion light-years away, a galaxy in its infancy just 400 million years after the universe came into being. Previously, the farthest we had seen into space was 13.2 billion light-years, announced in October of last year.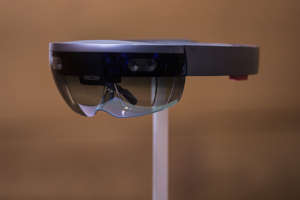 © Getty Images Microsoft HoloLens Microsoft's $3000 HoloLens dev edition will ship March 30
USA Today writes: HoloLens, Microsoft's long-awaited, untethered augmented reality glasses, rolls out to developers beginning March 30. The price will be $3,000, the company announced Monday. Those interested in obtaining the HoloLens Development Edition can apply online. HoloLens is an AR device capable of projecting holographic images into the wearer's field of view without blacking out the real world. That contrasts with so-called virtual reality goggles such as Facebook's Oculus Rift and HTC Vive, both of which are also due out this year.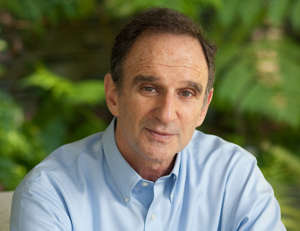 © Linda A. Cicero/Stanford News Service via AP Martin Hellman The 'Nobel prize of computing' honors encryption pioneers
Engadget writes: Unless you've just finished an incredibly dedicated Rip Van Winkle cosplay session, you're probably well aware of how hot a topic encryption is at the moment. To that end, the winners of the 2015 A.M. Turing Award have been announced. Whitfield Diffie and Martin E. Hellman, authors of 1976's Diffie-Hellman Protocol, are the recipients of computing's $1 million "Nobel Prize of computing." Diffie is the former Chief Security Officer for Sun Microsystems, while Hellman is a professor emeritus of electrical engineering at NorCal's Ivy League school, Stanford.