The week in tech: Apple unveils smaller iPhone and YouTube looks to take on Periscope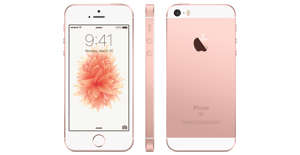 © Apple Apple iPhone SE Apple goes retro with iPhone SE, smaller iPad Pro
USA Today writes: Typically forward-looking Apple is making a bid to extend its product line by taking a cue from its past. The company unveiled the iPhone SE Monday, which executives described as "the most powerful 4-inch phone ever." The phone starts at $399, or $17 a month without a service contract. Orders start March 24 and the phone will become available March 31. The iPhone SE features the same processing power of the flagship 6S, which is double that of the earlier iPhone 5S. It also packs the same graphics capability of the 6S, and includes a 12 megapixel iSight camera. Apple took a similar retro approach for its newest iPad Pro, shrinking the business-focused tablet to a 9.7-inch diagonal size that echoes that of the standard iPad.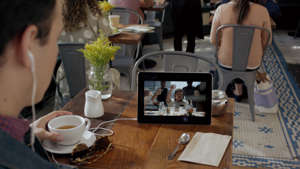 © NetflixNetflix admits downgrading video quality on mobile
CNBC writes: Netflix Inc (NFLX). has been lowering the quality of its videos for customers on most wireless networks across the globe for more than five years, The Wall Street Journal reported on Thursday. This includes U.S. networks AT&T (T) and Verizon Communications (VZ), the report said. Netflix said the move was to "protect consumers from exceeding mobile data caps" as that may discourage future viewing, the WSJ reported. 
© AP Amazon's Echo digital assistant, which is powered by Alexa voice technology Google is reportedly working on an Amazon Echo rival
Engadget writes: Nest might not be building a challenger to the Amazon Echo, but that doesn't mean its sister company Google is standing idle. The Information's sources claim that Google is building its own voice-controlled "personal assistant device" to beat Amazon at its own game. Just how it would work isn't clear (though it would likely rely on Google's existing voice search tech), but the search giant is believed to be working alone -- unlike Google's OnHub line, you won't find any hints of Nest technology inside.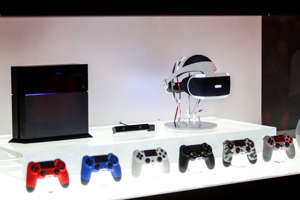 © Bloomberg Sony's PlayStation 4 console and VR headset Sony wants to bring PlayStation games to every smartphone
Bloomberg writes: Sony Corp. is looking to extend its lead in video games by pushing into smartphones with titles derived from its top-selling PlayStation consoles. The electronics and entertainment conglomerate is creating a new unit called ForwardWorks Corp., which will develop and sell applications and content for smartphone users in Japan and Asia, the Tokyo-based company said in a statement Thursday. Sony is seeking to lure back users who are turning to smartphones to play games, especially in Asia where mobile games and puzzle apps have become an important driver of industry growth.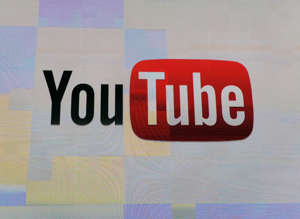 © Getty Images YouTube logo Report: YouTube looks to take on Periscope
USA Today writes: Online video giant YouTube looks to respond to competition from Facebook and Twitter's Periscope with its own live video app, according to a report in Venture Beat. Citing un-identified sources, the online news site says the app is called YouTube Connect, and will soon be available on IOS and Android devices. YouTube said it doesn't comment on rumors and speculation.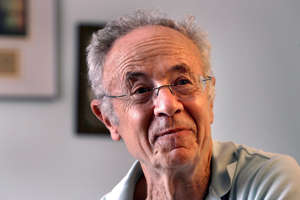 © Bloomberg Andy Grove, Intel co-founder and chief executive sits down for an interview at his office in Los Altos, California on Tuesday, July 8, 2008. Andy Grove, who taught Silicon Valley how to do business, dies
Bloomberg writes: When Steve Jobs and Larry Ellison told Andy Grove he was the only person in Silicon Valley who they would willingly work for, he told them he wouldn't have hired either because they were "a couple of flakes." He was at least half serious and didn't crack a smile. "It didn't matter," said Ellison, the founder of Oracle Corp. "Both Steve and I admired and respected Andy. We enjoyed all of our precious time with him, including the memorable and characteristic abuse."
The dinner conversation between three of the most famous men in the history of the technology industry illustrates the impact that Grove had on the rise of Silicon Valley. Grove died Monday at the age of 79. The Hungarian-born refugee was one of the founders of Intel Corp., the semiconductor company. He helped build it up it from a 1960s startup to the world's largest chipmaker, a title it still holds.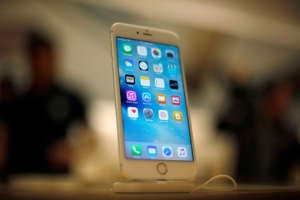 © AP Apple iPhone 6S Google is making a keyboard for iPhone
The Verge writes: Google has been developing a third-party keyboard for iOS that would put the company's search engine in a highly used part of the interface, The Verge has learned. The keyboard, which incorporates a variety of search options, has been in development for months, according to people familiar with the matter. It's unclear whether or when Google plans to release it. The company declined to comment. The Google keyboard incorporates a number of features meant to distinguish it from the stock iOS keyboard.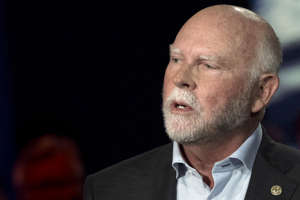 © Reuters Geneticist Craig Venter takes part in a panel during the Clinton Global Initiative's annual meeting in New York, September 29, 2015. Scientists create tiniest life form yet
Bloomberg writes: Genomics pioneer Craig Venter and more than 20 colleagues engineered a living microbe with a genome simpler than any seen in nature. In other words, they created a life form whose relative simplicity and modular design make it a platform that one day may be as easily manipulated as, say, software. Setting aside fears of Blade Runner replicants running amok, the breakthrough revealed on Thursday in the journal Science may hold promise for a new era in medicine, industry, and energy.