The week in tech: Google makes robotics retreat, PlayStation VR gets priced and Instagram revamps feed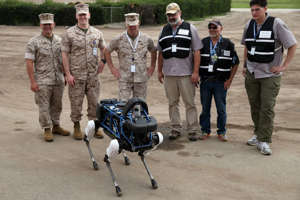 Google puts Boston Dynamics up for sale in robotics retreat
Bloomberg writes: Executives at Google parent Alphabet Inc., absorbed with making sure all the various companies under its corporate umbrella have plans to generate real revenue, concluded that Boston Dynamics isn't likely to produce a marketable product in the next few years and have put the unit up for sale, according to two people familiar with the company's plans. Possible acquirers include the Toyota Research Institute, a division of Toyota Motor Corp., and Amazon.com Inc., which makes robots for its fulfillment centers, according to one person.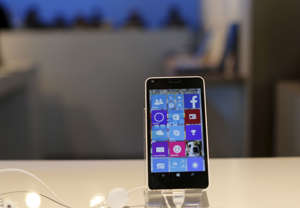 Windows 10 Mobile launches for existing handsets
The Verge writes: Microsoft is finally rolling out its Windows 10 Mobile upgrade to existing handsets today (March 17). The software giant has been testing a variety of updates over the past few months, and a number of handsets will receive the update starting today. Microsoft is supporting the Lumia 430, Lumia 435, Lumia 532, Lumia 535, Lumia 540, Lumia 635 (1 GB RAM), Lumia 640, Lumia 640 XL, Lumia 735, Lumia 830, and Lumia 930 initially. While the rollout will start today, it will all depend on when carriers make the update available for devices.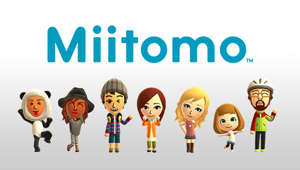 Nintendo releases first mobile game to take on rivals
AFP writes: Nintendo on Thursday rolled out its first smartphone game after years of refusing to stray from a consoles-only policy as it tries to better compete with rivals. The Japanese company has struggled as Sony and Microsoft outpaced it in console sales, while the three companies are also fighting off a trend toward cheap -- even free -- downloadable games for smartphones and other mobile devices. Now, free-to-play "Miitomo" allows players to create their own "Mii" avatars, customise their outfit through in-app purchases and interact with characters created by other people or friends.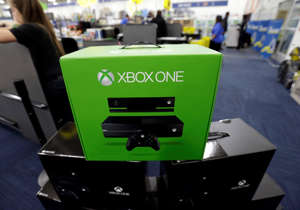 Windows 10 apps are coming to the Xbox One this summer
The Verge writes: Microsoft is planning to allow developers to bring Windows 10 apps to the Xbox One this summer. While Microsoft plans to reveal more about its Xbox One app store at Build later this month, Microsoft's Jason Ronald revealed at GDC today (March 16) that Windows 10 apps will be able to run on the Xbox One in the summer. It's the first time we've heard a specific date for the apps, but it's still not clear exactly how the store will work and whether Microsoft will curate it heavily. Business Insider reports that Microsoft is planning to gradually open up apps for the Xbox One over the course of the year.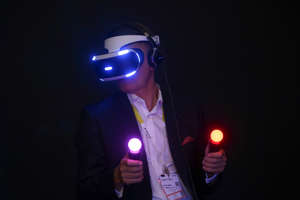 Sony's PlayStation VR headset to arrive in October for $399
Bloomberg writes: Sony said its virtual reality headset, the PlayStation VR, will go on sale in October and will cost $399 in the U.S. -- significantly less than the $600 Oculus Rift or the $800 Vive made by HTC and Valve. The lower price further cements a prediction already held by game developers and analysts: While Sony's rivals have inspired greater excitement, more people will actually buy the PlayStation headset, at least in the short term. There will be more than 50 games that run on the system by the end of the year, Sony said Tuesday at the Game Developers Conference in San Francisco.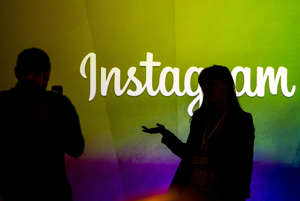 Instagram to roll out algorithm that will display photos out of order
The Guardian writes: Instagram is overhauling its feed with a new personalized algorithm that means, in theory, that users will be subjected to fewer boring sunsets from random acquaintances, and more critical updates from celebrities (and close friends and family.) The move announced on Tuesday follows in the footsteps of Facebook and Twitter and moves away from the traditional organization of posts in chronological order. Instead of having the most recent photos appear at the top of a feed, the app will prioritize photos based on a user's interests, friends and other data.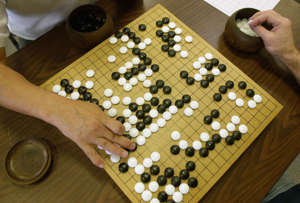 Google's AI beats Go champion again to win series 4-1
Wired writes: In the final game of their historic match, Google's artificially intelligent Go-playing computer system has defeated Korean grandmaster Lee Sedol, finishing the best-of-five series with four wins and one loss. The win puts an exclamation point on a significant moment for artificial intelligence. Over the last twenty-five years, machines have beaten the best humans at checkers, chess, Othello, even Jeopardy! But this is the first time a machine has topped the very best at Go—a 2,500-year-old game that's exponentially more complex than chess and requires, at least among humans, an added degree of intuition.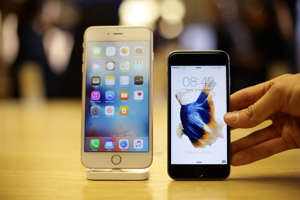 Apple prepares to unveil smaller iPhone
Bloomberg writes: Since Apple Inc. introduced the first iPhone in 2007, mobile handsets have only gotten bigger. Chief Executive Officer Tim Cook will buck that trend on Monday when he presents a smaller iPhone, seeking to entice holdouts to upgrade to a new smartphone even if they don't want a larger device. The ambitions for the new phone may be commensurate to its diminutive size. Unlike previous new iterations of the device, the 4-inch iPhone won't be packed full of technological innovations intended to send hordes of Apple fans queuing around the block on launch day to snap it up. Instead, it's meant to woo those still clinging to the more than two-year-old 5S or 5C, the last models with the more compact screen.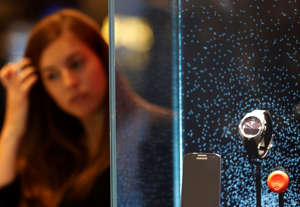 Tissot reveals smartwatch plans
Pocket Lint writes: For those familiar with Swiss Watch company Tissot, news of a smartwatch might not be so strange. The company has been flirting with smart functionality for some time through its T-Touch models, and has referred to them as smart in the past. At Baselworld 2016, however, Tissot has revealed the Smart-Touch, a model that's aimed at taking on newer smartwatches without abandoning its time-telling heritage. It's a watch first, but then delivers a range of functions taking it beyond the current T-Touch offerings, connecting to your smartphone and other devices.
Nike brings 'Back to the Future' self-lacing shoes to the masses
CNET writes: The company revealed HyperAdapt 1.0, a self-lacing system triggered when you place your foot inside the shoe. When your heel hits a sensor, the laces automatically tighten. Two buttons on the side adjust the fit, making it tighter or looser. Nike introduced the technology Wednesday by saying it has manifested the "unimaginable." Except it has been imagined. We saw a preview back in 1989 when Marty McFly donned a pair of Air Mags with power laces. And we've wanted them to be real ever since. Nike designer Tinker Hatfield sees HyperAdapt as the perfect solution to adjusting the fit of shoes during athletic competitions where laces can loosen or shoes may feel too tight as feet swell.