The week in tech: Microsoft details new Windows 10 update and Tesla Model 3 makes its debut
© AP In this Jan. 21, 2015 file photo, Microsoft CEO Satya Nadella speaks at an event demonstrating the new features of Windows 10 at the company's headquarters in Redmond, Washington, U.S. Windows 10: Free 'anniversary' update coming this summer
CNET writes: Windows 10 will get its first major update this summer.
Terry Myerson, Microsoft's executive vice president of the Windows and Devices Group, detailed the free update at the company's annual Build developer conference on Wednesday. The "Windows 10 Anniversary Update" will bring improvements to the Hello login feature and the Cortana voice assistant. It will also add support for Microsoft's HoloLens augmented-reality headset.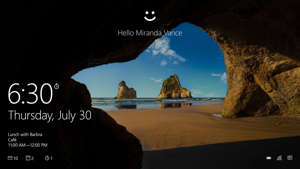 © Microsoft Windows 10 Hello Screen Microsoft will let Windows 10 users log into apps and websites with just a smile
Re/Code writes: With the (anniversary) update, Windows 10 owners will be able to use facial recognition, fingerprints or other biometric information to log into apps and websites, rather than just to start their computer. Because they are also based on Windows 10, the new software will also come to the Xbox One and the HoloLens developer kit. 
© Tesla Motors via AP The Model 3 is less than half the cost of Tesla's previous models. Musk unveils Tesla Model 3 in push for mass market
Bloomberg writes: Elon Musk revealed Tesla Motors Inc.'s Model 3, the sedan the electric-car maker is counting on to expand its customer base and reach sustainable profitability, capping a day in which fans lined up out the door of stores to reserve their vehicles sight unseen.
The $35,000 Model 3 will have a minimum 215 miles (346 kilometers) range, and Musk said he's "fairly confident" deliveries will begin in 2017. Tesla received more than 115,000 reservations in 24 hours, Musk said on stage at the company's Hawthorne, California, design studio. Orders reached at least 134,000 within the following two hours.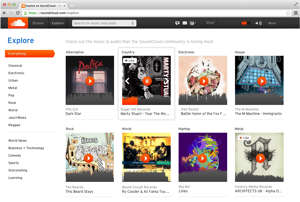 © SoundCloudSoundCloud's music streaming service launches in the US
Engadget writes: Just over a week ago, Soundcloud announced a licensing deal with Sony Music, agreeing to terms with the third of the three major record labels. It looks like the deal with Sony was the only thing keeping the company from debuting its long-discussed streaming service. As of today, listeners in the US can stream music via SoundCloud Go: a $10 unlimited ad-free monthly subscription.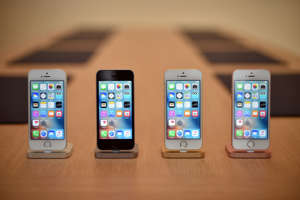 © AFP A set of iPhone SE handsets are seen on display during a media event at Apple headquarters in Cupertino, California on March 21, 2016. Apple's cheapest-ever iPhone goes on sale in select markets
International Business Times writes: Apple's iPhone SE is a 4-inch smartphone that looks almost identical to the iPhone 5s, which it is replacing in Apple's iPhone line-up. At $399 for the entry-level model, it is the cheapest new iPhone Apple has ever launched, though prices outside the U.S. are higher — significantly so in many cases. Apple put the new smartphone up for pre-order a week ago but has not revealed any sales figures yet.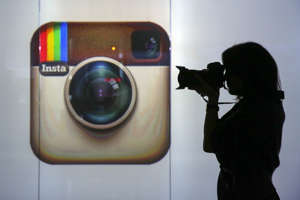 © Bloomberg A woman takes a photograph whilst standing against an illuminated wall bearing Instagram Inc.s logo on Tuesday, Jan. 5, 2016. Your Instagram videos can now be a minute long
USA Today writes: Photo and video sharing app Instagram Tuesday announced a major change in how videos can be presented. They can now be as long as 60 seconds, up from the former 15 second limit. Instagram made the switch in a week that followed a large online backlash to a new way of presenting photos. The new algorithm showcases posts Instagram thinks you want to see, instead of whatever the latest photo is.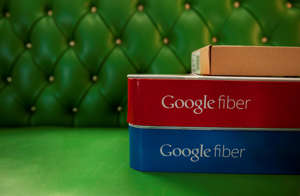 © Bloomberg Google Fiber boxes rest on a sofa in the home of Becki Sherwood November 27, 2012 in Kansas City, Kansas. Sherwood's neighborhood was the first to receive Google Fiber. Google wants to make your landline phone useful again
AFP writes: Google on Tuesday unveiled a new landline telephone service aimed at helping consumers stay connected in the Internet cloud.
The new Fiber Phone service will be made available to a few US markets and later expanded to other cities where Google offers high-speed Internet. The new service adds a few high-tech features to the landline, such as transcribing voice mails and delivering them as written messages, and connecting with mobile phones when consumers are away.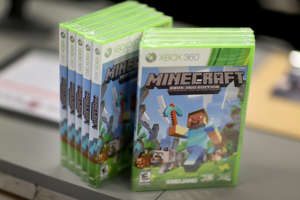 © Getty Images XBox 360 version of Minecraft game is seen at a GameStop store on Septemeber 15, 2014 in Miami, Florida. Microsoft megahit Minecraft to get more powerful on mobile
CNET writes: People who play Minecraft on PCs get lots of flexibility compared with those who use Minecraft Pocket Edition, the $7 version for phones and tablets running Apple's iOS or Google Android. A new Minecraft for Windows 10, more like the Pocket Edition than the original Minecraft for PCs, is limited, too.
But the mobile and Windows 10 versions will soon escape their shackles. Microsoft is adding programmable items called command blocks to the mobile and Windows 10 versions, Jens Bergensten, lead developer on Minecraft, told CNET. The company hopes to enable more extensive changes called "mods" on both those versions, and on the one that runs on game consoles too, Microsoft said this month.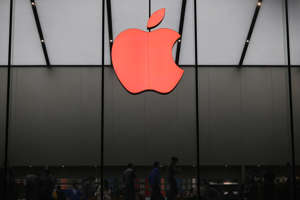 © Getty Images A red Apple logo is seen on the Apple store on December 1, 2015 in Hangzhou, Zhejiang Province of China. US ends case against Apple after pulling data from iPhone
The Guardian writes: The US government dropped its court fight against Apple after the FBI successfully pulled data from the iPhone of San Bernardino gunman Syed Farook, according to court records.
The development effectively ended a six-week legal battle poised to shape digital privacy for years to come. Instead, Silicon Valley and Washington are poised to return to a simmering cold war over the balance between privacy and law enforcement in the age of apps.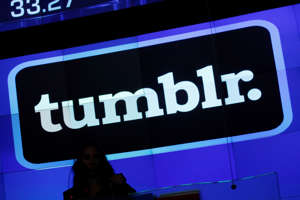 © AP In this Thursday, July 11, 2013 photo, the Tumblr logo is displayed at Nasdaq, in New York. Tumblr is bringing back replies
The Verge writes: The blogging platform is bringing back replies and launching the redesign of its notes feature. Tumblr's been working on overhauling the reply format since it pulled the feature in November 2015. Readers could previously reply to the author in a one-way conversation. Now, both the post's author and readers can leave comments; users can reply multiple times on the same post; and replies are also enabled on reblogs, though that feature can be turned off.