Top 10 tech flops of 2016

USA TODAY
29-11-2016
LOS ANGELES — What's worse, a phone that explodes in your face or a drone that falls from the skies?

It's a question worth pondering as we embark on our annual list of the top tech turkeys of the year.
— No 1. The Samsung Galaxy Note 7.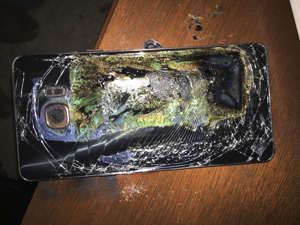 © Shawn L. Minter via AP This Sunday, Oct. 9, 2016, photo shows a damaged Samsung Galaxy Note 7 on a table in Richmond, Va., after it caught fire earlier in the day. Samsung Electronics said Tuesday, Oct. 11, that it is discontinuing production of Galaxy Note 7 smartphones permanently, a day after stopping global sales of the ill-fated devices.  The Samsung Note 7 received rave reviews for wireless charging, water resistant design and the ability to unlock the phone with your iris. But weeks after the first shipments, consumers started reporting phones that were erupting in flames, causing damage to houses and cars. Samsung announced a re-call and a massive replacement— and then the new phones started blowing up, too.
Samsung, which could be on the hook for as much as $10 billion in lost sales and recall charges, pulled the Note 7 altogether. We now await word from the company at January's Consumer Electronics Show about what's next. 
— No. 2: Falling drones: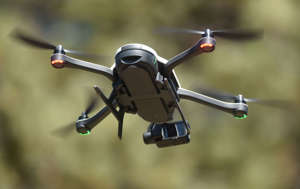 © Josh Edelson/AFP/Getty Images A new GoPro Karma foldable drone is seen flying during a press event in Olympic Valley, California on September 19, 2016.  GoPro's Karma drone, its first, had so much going for it. For $1,100, you got a new GoPro Hero 5 camera, a grip stabilizer to bring drone-camera- like fluidity to land shots, and a backpack. I loved the video images from the Hero 5, and the ease of use of the drone controller was simple. Then consumers started showing videos of Karma drones losing power mid-air, and GoPro announced a recall just two weeks after the initial release.
— No. 3: Missing Ports.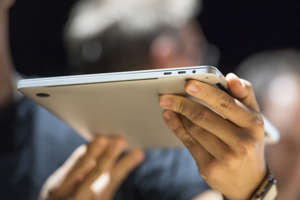 © David Paul Morris/Bloomberg An attendee displays the new MacBook Pro laptop computer during an event at Apple Inc. headquarters in Cupertino, California, U.S., on Thursday, Oct. 27, 2016. Apple Inc. introduced the first overhaul of its MacBook Pro laptop in more than four years, demonstrating dedication to a product that represents a small percentage of revenue.  Apple thought it could introduce a new iPhone successfully without a headphone jack, or even worse, new Macs with no slot to charge an….iPhone. Yes, there's a workaround with little dongle adapters that are really easy to lose. But it's a real turkey move for Apple to take away these basic consumer expectations and expect to get away with it.
— No. 4 Consumer-friendly 360: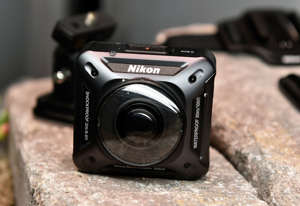 © David Becker/Getty Images The Nikon KeyMission 360 action camera is displayed at the Nikon booth at CES 2016 at the Las Vegas Convention Center on January 6, 2016 in Las Vegas, Nevada. CES, the world's largest annual consumer technology trade show, runs through January 9 and is expected to feature 3,600 exhibitors showing off their latest products and services to more than 150,000 attendees.  The handful of affordable 360-degree virtual reality cameras available are either so-so quality, or just too complicated for consumers. That includes the Ricoh Theta and 360Fly cameras, which are relatively easy to use but have just-OK video quality,  or the new Nikon KeyMission 360, which has terrific 4K image quality, but is sorely lacking in simple set-up. (The Samsung Gear 360 will only record when paired with one brand of phone — the Galaxy.) We're still waiting for the breakthrough consumer 360 degree VR camera — 2016 wasn't the year.
— No. 5 Charging woes: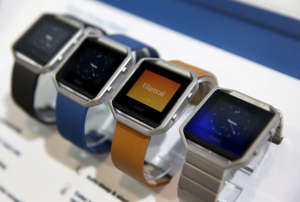 © Steve Marcus/Reuters Fitbit Blaze watches are displayed during the 2016 CES trade show in Las Vegas, Nevada January 6, 2016. The $199.95 smart fitness watches are expected to be available in March, a representative said.  I love the idea of the Fitbit Blaze, a fitness watch that doesn't try to do more than let you know about your heart rate, steps and the time. What I didn't like was having to take the watch out of its frame to charge to an oddball doodad that was proprietary to the Blaze. The end result: I don't wear it.
— No. 6 Bots: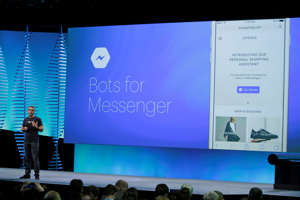 © Eric Risberg/AP In this April 12, 2016, file photo, David Marcus, Facebook Vice President of Messaging Products, talks about Bots for Messenger during the keynote address at the F8 Facebook Developer Conference in San Francisco. Facebook says people who use its Messenger chat service will soon be able to order flowers, request news articles and talk with businesses by using messaging bots.  In April Facebook introduced a new way to have conversations with chat bots in Messenger as a way of reaching customer service quicker or to engage in e-commerce. Well, it must have seemed like a great idea to somebody. Even more notifications coming from an app associated with friends? And the experience is on par with computer trees on phone calls. Slow, maddening and ineffective.
— No. 7 "Sorry, I can't help with that,":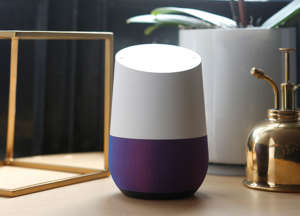 © Beck Diefenbach/Reuters Google Home is displayed during the presentation of new Google hardware in San Francisco, California, U.S. October 4, 2016.  Speaking of robots, we like the look and ($99 holiday) price of Google's answer to Amazon's Alexa in Google Home. But when it can't even answer some of the questions Google suggests we try in its press materials ("List all my events on December 5th," "Set Go to Gym alarm,") you know this was a product that was released before it was ready.
— No. 8: Hey Siri, get it together: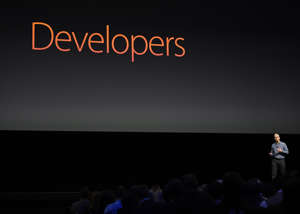 © David Paul Morris/Bloomberg Tim Cook, chief executive officer of Apple Inc., speaks during the Apple World Wide Developers Conference (WWDC) in San Francisco, California, U.S., on Monday, June 13, 2016. Apple Inc. has lost ground to Alphabet Inc.'s Google in the hot voice-activated assistant space. By releasing a software kit at today's Worldwide Developers Conference that lets programmers integrate Siri into their apps, it hopes to catch up with the maker of Google Now and the Android operating system -- as well as Amazon.com Inc.'s Alexa virtual helper -- and thus tie customers more closely to its iOS system.  And keeping with the robot motif, this was supposed to be the year that Apple's Siri was finally, ready for prime time, by opening it up to third-party apps in September. How's that working for you iPhone users? Five years in, and Siri still misses more than she gets.
— No. 9: The Flying Camera That Never Saw Flight: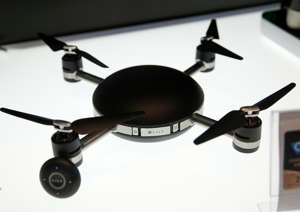 © John Locher/AP The Lily Camera drone is on display at CES Unveiled, a media preview event for CES International, Monday, Jan. 4, 2016, in Las Vegas.  The Lily Camera sounded like a dream come true. No flying skills needed, just throw it in the air and watch it fly and record your hikes, cycling and skating excursions. The Lily camera won a coveted CES innovation award in January, took in over $34 million in pre-sales, but has yet to see the light of day. There's not even a buy button anymore on its website.
— No. 10: CLINTON WILL WIN!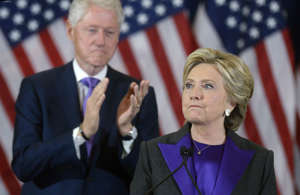 © Olivier Douliery/Pool/CNP/MediaPunch/IPX/AP Democratic Presidential candidate Hillary Clinton delivers her concession speech Wednesday, from the New Yorker Hotel's Grand Ballroom in New York, NY, on November 9, 2016.  Finally, no bigger turkey than those online polls that assured us they knew how the election of 2016 was going to turn out. It turns out online polls are just as ineffective as phone polls.
What's your pick for tech turkey of the year? Let's chat about it on Twitter, where I'm @jeffersongraham
ALSO SEE: Right way to clean the gadgets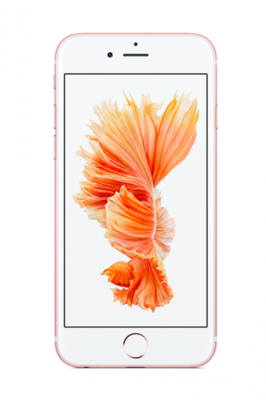 The Right Way To Clean The Gadgets In Your Life