Week in tech: Underwater data centers, Mario on iPhone, and Firefox OS demise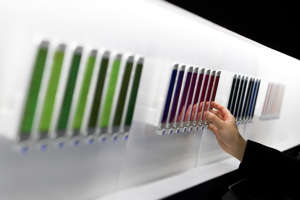 Samsung's Galaxy S7 event is happening on February 21

The Verge writes: Samsung has announced its latest "Unpacked" event where the company will announce, in its usual language, "The Next Galaxy." The event is set for Sunday February 21st at 7pm CET (1pm ET) in Barcelona, one day before Mobile World Congress takes over the city. The invitation includes an image of a shadowy cube with two edges glowing to form a "7," suggesting that we will indeed see the Galaxy S7 at this event.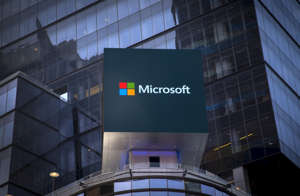 Microsoft is testing underwater data centers
International Business Times writes: Microsoft's vision is to see self-contain data centers placed hundreds of feet below sea level removing the biggest cost of running these operations on land — air conditioning. Using the naturally cold environments of the ocean, Microsoft hopes to help continue to boost the adoption of cloud computing by businesses around the globe.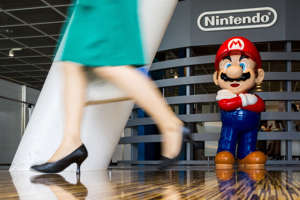 Mario might be heading to your iPhone
Pocket Lint writes: Nintendo has revealed that the second of five games it has planned for iOS and Android will feature one of its most recognisable characters. That could mean that we'll soon see Mario, Donkey Kong, Link or another of its main IPs on app stores. Speaking during the conference call as part of its latest financial results, the Japanese giant said that the second mobile release will not be another social networking app, but a full game.
Next iPhone is likely to be announced on March 15
The Verge writes: The new iPhone 5SE — an updated version of the 4-inch iPhone 5S — and the iPad Air 3 are on the schedule for March 15th, the reports state. While we knew last month Apple was potentially eyeing a March date for the announcements, it wasn't until today both 9to5Mac and BuzzFeed News independently locked down the day.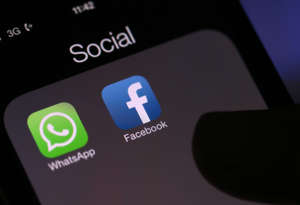 WhatsApp has grown to 1 billion users
The Verge writes: The mobile messaging service owned by Facebook now has 1 billion users. That's good news for Facebook CEO Mark Zuckerberg, who spearheaded the jaw-dropping $19 billion acquisition of WhatsApp two years ago on the promise it could grow to become one of the world's most-used communication platforms. So while WhatsApp doesn't make any money, Facebook can certainly say it's popular — more so even than Facebook Messenger, which just passed 800 million users.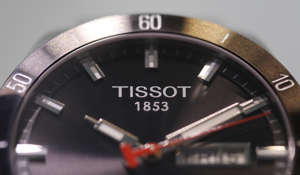 Swatch is coming up with a Tissot-branded smartwatch
Bloomberg writes: Swatch Group AG plans to introduce three smartwatches this year, including one next month for the Tissot brand, as the Swiss company jostles with Apple Inc. and TAG Heuer in the market for wearable devices that do more than tell time. Swatch also plans to start selling the Swatch Bellamy, a timepiece that can make mobile payments, in the U.S. and Switzerland by August, and has developed a Swatch Touch smartwatch with functions linked to the Olympics, Hayek also said in a phone interview on Wednesday.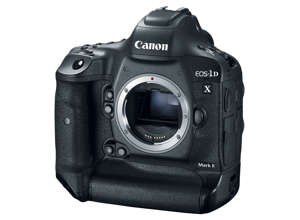 Canon's new DSLR aims at Nikon D5
USA Today writes: At CES 2016, Nikon dropped the curtain on its latest DSLR for professional news and sports photographers, the Nikon D5. It was an impressive debut, but it took Canon just a few short weeks to unveil its response: the Canon EOS-1D X Mark II. The EOS-1D X Mark II replaces the company's groundbreaking EOS-1D X, a stellar full-frame DSLR first announced back in 2012.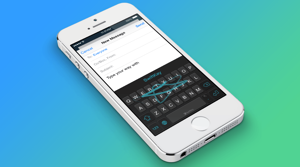 Microsoft acquires popular keyboard app maker SwiftKey
CNBC writes: Microsoft (MSFT) has acquired Swiftkey, a London-based artificial intelligence (AI) start-up that makes a predictive keyboard for smartphones, the company announced on Tuesday. The U.S. technology giant paid $250 million for Swiftkey, as the FT first reported. The figure was confirmed by a CNBC source.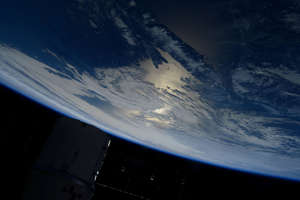 100-foot asteroid to slip past Earth next month
Space.com writes: An asteroid as long as a basketball court will give Earth a close shave next month — though scientists aren't sure just how close. The near-Earth asteroid 2013 TX68, which is thought to be about 100 feet (30 meters) in diameter, will zoom past our planet on March 5. The space rock could come as close as 11,000 miles (17,700 kilometers) — less than 5 percent of the distance from Earth to the moon — or stay up to 9 million miles (14.5 million km) away during the flyby, NASA officials said.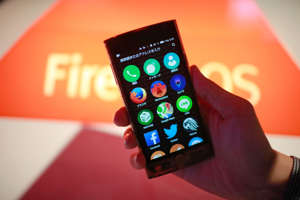 Mozilla to kill Firefox OS for smartphones
AFP writes: The Firefox smartphone operating system is being shut down, three years after a launch aimed at challenging the dominant platforms powered by Apple and Google, developers said Thursday. The operating system created by the Mozilla developer community as an open-source system failed to gain traction in mobile devices, according to a statement from Mozilla developer George Roter.