Why Pokémon Go Is Such a Big Deal

U.S. News & World Report
13-07-2016
This is the joy of "Pokémon Go."
A collaboration between Niantic and The Pokémon Company, "Pokémon Go" takes a beloved handheld gaming franchise into the real world, launching players on a grand quest across cities, near oceans, through deserts and into woods. The downloadable, augmented-reality smartphone phenomenon has already overtaken Tinder in terms of Android installations and was poised to eclipse Twitter in terms of active users just days shy of its one-week anniversary.
Even if you're a seasoned veteran of the "Pokémon" games, you may be surprised that "Pokémon Go" has enjoyed such immediate and widespread popularity.
This popularity can partly be attributed to the unintended consequences of the game – both beneficial and detrimental – that are moving it beyond mere entertainment value.
Whether you're just starting out on your journey or you've beaten the Elite Four, here's what you need to know about the new hit and how it's changing our world.
ALSO SEE (PHOTOS) - Before 'Pokemon Go': 16 times video games took over our lives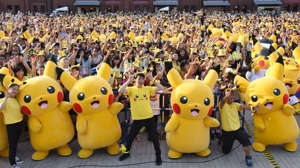 What is/are Pokémon, anyway?
"Pokémon" is a portmanteau of "Pocket Monsters," the franchise's name in Japan. The "Pokémon" franchise became an instant phenomenon when "Pokémon Red Version" and "Pokemon Blue Version" were released in the U.S. for the Nintendo Game Boy back in the '90s. The games were followed shortly after by an anime television show, which also enjoyed immediate and rabid popularity.
Pokémon themselves are animal-like creatures that live in the wild and can be domesticated by people via capture in a Poké Ball. They are naturally friendly and are supernaturally strong. Pokémon can be collected, traded and pitted in battle against each other. (As demonstrated in the TV show and games, Pokémon like to compete and prove their strength, more often than not.)
What is "Pokémon Go"?
In the "Pokémon" games, in order to catch all different types of Pokémon, you have to travel to every corner of the game's virtual world and search in all different types of terrain. "Pokémon Go" has transferred this concept into the real world: Different Pokémon live in actual areas in the world, and it's up to you as the player to travel to new places and try to catch all 151 species.
Why are people so excited about this?
Picture this: You're trying to complete a collection. Everyone around you is also trying to complete this collection. You walk up to a perfect stranger and ask where they've gotten certain pieces in their collection, and you strike up a conversation and go walking around the neighborhood together trying to add more pieces.
Doesn't the world seem friendlier this way? Wouldn't you be more inclined to walk around your neighborhood and explore?
"Pokémon Go" is fundamentally changing the way people interact with the world and the people around them, and that's why it's so exciting.
Is it dangerous at all?
Like most things in life, it can be. The game begins by warning users to stay aware of surroundings, lest a player try to catch a Pikachu in the middle of an intersection. Even those who have stayed alert while playing the game have found themselves in a host of situations they wouldn't have otherwise encountered. One girl found a dead body, others apparently have been mugged and driving is even more of a safety concern. (There are, however, some stories of "Pokémon Go" horror that are simply bunk.)
How does this help anyone?
"Pokémon Go" is helping people get outside and exercise, which can have a positive effect on both physical and mental health. It has also reportedly helped people with depression and anxiety find the courage and motivation they need to get out of the house. Additionally, it's been an effective social lubricant: People are meeting each other, exchanging numbers and having extended conversations because of the game.
Copyright 2016 U.S. News & World Report
More from U.S. News & World Report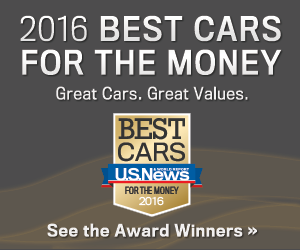 U.S. News & World Report