Wipro receives email threat to pay Rs 500 crore in bitcoins, lodges complaint

India Today
06-05-2017
(Video provided by India Today)
IT major Wipro has filed a complaint with the Bengaluru Police after they received an anonymous email on Friday that there would be an attack on their offices if Rs 500 crore is not paid in bitcoins.
The email also mentioned a specific portal where the currency needed to be deposited.
The money was asked to be deposited in 29 days from the day the email was sent. Wipro has filed a case under the cyber terrorism laws.
Also read: What is Baba Ramdev's Patanjali empire all about
The Bengaluru Additional Commissioner (crime) confirmed S Ravi confirmed that the IT giant had filed a complaint. 

The sender of the email had threatened to use ricin, which is known to have fatal error facts if ingested, inhaled or injected.
In the vicious email, the sender mentioned that he had isolated 1 kg of high-quality ricin and would be sending 2 grams in envelopes to one of Wipro's offices in the city in the coming days to prove that he was not to be taken lightly.
The email was sent from the id Ramesh2@protonmail.com.
The Wipro officials have lodged the complaint and an FIR under Section 66 F of the IT Act has been registered at the cyber crime police station.
Also see on MSN: 30 richest Indians in the world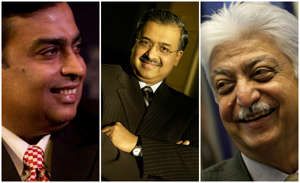 30 richest Indians in the world