How to Save Money When Purchasing a New Phone

U.S. News & World Report
21-10-2015
Every time a new iPhone is released, we feel the pressing need to trade in our "outdated" versions for the new shiny toy on the block. People are more than willing to line up in droves, pay any price and sign their life away to another long, expensive cell phone contract. This September, the competition and desire was especially fierce, since Microsoft, Samsung and Motorola also released new phones. The question is, how do we go about getting our hands on one of these new devices without feeling like we just sold our soul to the cell phone devil? Here are a few suggestions:
1. Wait a few months: 
Remember when the iPhone 6 was first released and there were stories of the phone literally bending in peoples' pockets? Yeah, that happened. Not only is it smart to let prices drop after the initial release of a new phone, but also to give the cell phone companies a chance to work out any product-related kinks. But if you're an early adopter or someone working in tech who just has to have the newest version, then consider the next options for saving a little extra cash when purchasing a new phone. 
2. Sell or trade your old phone:

There are many ways to score some quick cash for your old device so you can upgrade to the next level. While selling it on your own through Craigslist, a social media platform, or friend might win you the most money, it will also cost the most of your time. Sites like Gazelle.com and NextWorth.com will pay cash for your new device. Don't expect the best return on sites like these, however, as they are trying to keep their overhead low to make the most on selling your refurbished phone. Many major retailers will buy your phone back in the store to reduce the upfront costs of your new device, but don't expect the most cash here. The process of trading in a phone to a retailer is similar to trading in a vehicle to a dealer: They want to give you the lowest amount possible. Your best bet is to look for deals where companies are promoting a minimum cash buyback for your old device. 
3. Buy an unlocked phone:
If you are able to pay the upfront costs of getting an unlocked phone directly from the manufacturer, then you could be in the best position to save money. Not only will buying an unlocked phone spare you the cost of paying off your new phone in monthly installments with plans like Verizon Edge or AT&T's Next, but it will give you the option to go contract-free on any wireless carrier. Which means that if the company you are using is costing too much or something goes wrong, then you have the no-strings-attached opportunity to change that. Not only is that liberating for your life, it's liberating for your wallet.
4. Buy the previous generation:
This has to be one of the best ways to save when it comes to getting a new phone. Upon release of the newest generation, the previous generation's price will drop or even bottom out to $0 when you sign a two-year contract. If you're okay with having the next-to-newest phone, then this is your place to save. You can pay little to nothing to score a phone that was selling for hundreds of dollars only a few weeks before. Talk about a deal! If you've been hanging on to the old iPhone 4 to see the features on the new 6s, opt for the iPhone 6 instead which offers similar features at a shrinking price tag. 
5. If you're planning on switching plans:
Compare rates and data plans on sites like BillShrink.com and MyRatePlan.com to ensure you're optimizing your cell phone plan for exactly what you need. If you're not a huge data user, be aware of the upsell for a premium data package that a sales representative might push on you. Verizon, AT&T and T-Mobile, all have low-cost plans available if you aren't really using your cell phone that much. Remember, you can always upgrade your plan if you find yourself coming close or going over any data or text limits, but you'll find it hard to downgrade your plan once the contract is signed.
The important thing to remember here is to stay educated and be aware of the options available. The last thing you want to do is get locked into a contract where you're paying too much for too little, and paying for a new cell phone on top of that. Look for the deals and snag them when you spot a good one.

Next Story
Three resignations on Rahul's desk
More from U.S. News & World Report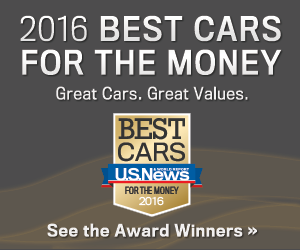 U.S. News & World Report