5 budget smartphones launched this week
1. Lenovo A7000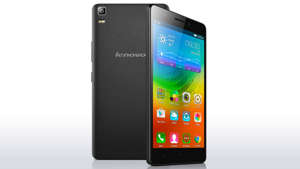 Lenovo finally launched its much-awaited A7000 smartphone in India at a price of Rs 8,999. The phone, which was first unveiled early March at MWC 2015, will be available in India exclusively on Flipkart.
The Lenovo A7000 takes on the Yu Yureka and the Xiaomi Redmi Note 4G.
The new 4G phone will be available on the e-commerce website via flash sales. The registrations for the first flash sale, which is scheduled for April 15, begin today at 2 pm.
The phone, which has a 5.5-inch (1280x720 display), is claimed to be the world's first Android smartphone to feature Dolby Atmos technology for rich audio results.
2. Lumia 640 & 640 XL (Rs 11,999 & Rs 15,799)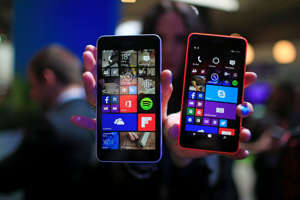 © Bloomberg Lumia 640 & 640 XL
The long-anticipated Microsoft Lumia 640 and 640 XL smartphones have been launched in India this week. The phones 'that help you #AchieveMore' have been priced at Rs 11,999 and Rs 15,799 respectively.
The Microsoft Lumia 640 dual-SIM smartphone sports a 5-inch HD display and is packed with a 1.2 GHz quad-core Qualcomm Snapdragon processor and 1GB of RAM. It includes 8GB of internal storage which is expandable up to 128GB via a microSD card. The phone also comes with 15GB of free cloud storage on OneDrive.
The smartphone has an 8-megapixel rear camera with flash, a 1-megapixel front-facing camera for video-calling and is powered with a 2,500mAh battery.
3. Spice Stellar 549 (Rs 6,699)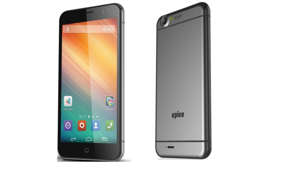 Spice Mobiles rolled out its latest Spice Stellar 549, a 5.5-inch smartphone for a price of Rs 6,699.
The dual-SIM phablet device runs the Android 4.4 KitKat OS, is powered by a 1.3GHz quad core processor, has 1GB RAM, and 8GB internal storage which is expandable up to 32 GB with a microSD card.
The Spice Stellar 549 sports an 8 megapixel rear camera and a 2 megapixel front camera. It further offers 2G/3G, Wi-Fi, Bluetooth, USB, and Bluetooth connectivity.
It is powered by a 2200mAh battery and complementary accessories include two back panels and flip cover in the box. You can purchase it online at Saholic.
4. Spice 526n Octa (Rs 7,999)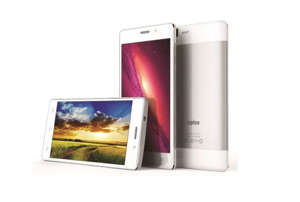 Spice Mobiles launched the octa-core version of its Stellar 526 smartphone called 526n Octa. The new power packed Stellar 526n Octa smartphone runs on a 1.4 GHz octa-core processor along with Android 4.4 KitKat operating system. The new version is priced at Rs 7,999.
It sports a 5-inch 720p HD IPS On-Cell display along with an 8 mega-pixel rear camera with Autofocus, a front-facing 3.2 MP camera. Powered by a 2500 mAh battery, the Spice Stellar 526n Octa offers 8GB ROM (expandable upto 32 GB through a micro SD card) and 1 GB RAM on the memory front. It will be available in two colour variants- White and Pebble Blue along with a free flip cover. The phone supports 3G connectivity.
5. Intex Acqua Speed HD (Rs 8,999)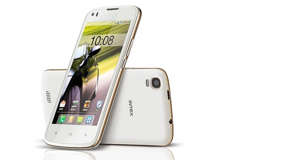 © Intex Intex Acqua Speed HD

Intex Technologies rolled out its latest Aqua Speed HD smartphone, in continuation with its Aqua Spped lineup. The Android 4.4.2 KitKat-based phone offers 3G support at a price of Rs 8,999.
The phone sports a 4.7-inch screen with HD IPS FL resolution and runs on 1.3 Ghz quad-core processor. It features an 8 megapixel rear camera and a 5 megapixel front camera. The phone includes 2 GB RAM and 16 GB internal storage.
The Intex Aqua Speed HD supports dual-SIM and is powered by a 1700mAh battery.
It also comes with a pre-loaded apps, including OneDrive and Sashakt- which is an app for women safety. Intex has said that it is the first Indian brand to pre-load this app which operates on the mechanism of a pre-installed emergency number and a message that needs to be sent along with the location of the user on the receiving end. With OneDrive, users will get free cloud storage of 50 GB for two years.
The phone is available in White, Silver and Sea Blue colour options.
MUST READ: