6 hottest gadgets launched last week
1. Apple Watch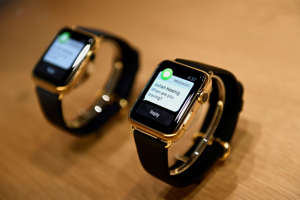 It had been a while since Apple hosted a spring media event. Ever since the Mac maker shifted its iPad product cycle to fall updates alongside the iPhone, Apple hadn't announced products in the spring. Well, the company did just that, and it had a lot up its sleeve.
Of course, Apple Watch was always destined to be the main event. After spending some time reviewing features and apps that have mostly already been known, Apple finally detailed the most important aspect of its upcoming wearable: price.
Collection                            38mm                  42mm
Apple Watch Spo                 $349                    $399
Apple Watch                   $549-$1,049           $599-$1,099
Apple Watch Edition     $10,000-$17,000     $12,000-$15,000
SLIDESHOW: Apple Watch - What you should know
DON'T MISS: Everything you need to know from the Apple's Big Event >>
2. MacBook
The MacBook Air was revolutionary when Apple started selling it in 2008. Though still thin and light, the Air now feels like a cheap cousin next to more powerful MacBook Pro laptops and Windows laptops known as ultrabooks.
So Apple returned to the drawing board and came up with a two pound, energy-efficient, silent machine it's calling, simply, the MacBook.
3. Moto E (Gen 2)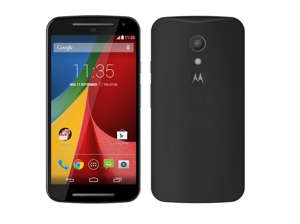 Over two weeks after the global launch of the new Moto E, Motorola introduced the smartphone in India at a price of Rs 6,999. The company has, for now, introduced the 3G variant of the new Moto E in India. Motorola says it will soon also launch the LTE variant.
The improved specs and same price as the last year's model may make the new Moto E a desirable upgrade, but do these enhancements make it a worthy contender to offerings from rivals in the same price segment? (Read first impressions review here)
4. Vaio smartphone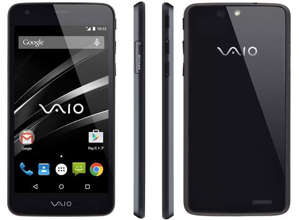 No longer a part of Sony, VAIO likes the look of that smartphone market, and has decided it's going to go up against its former parent company's Xperia series with its own creation -- one that looks very familiar to our smartphone-seasoned eyes. It's called the VAIO Phone, and it's launching in Japan in collaboration with one of the smaller phone networks, b-mobile, on March 20th.
Remember this isn't the giant Sony we're dealing with any more: VAIO is now leaner and well, a whole lot smaller.
(DETAILS | Here is Viao's first smartphone)
5. Xiaomi Redmi 2 smartphone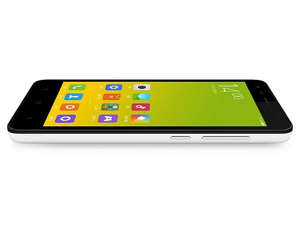 Just two days after Motorola launched the new Moto E in India, Xiaomi has introduced the successor to the Redmi 1S in India. Named Redmi 2, the new phone from Xiaomi is priced in India at Rs 6,999. The phone will go on sale on Flipkart from March 24. It will be available in India in two colours - white and grey.
In what appears to be a strategic move, Xiaomi has introduced the (two-month-old) successor to the low-cost Redmi 1S two days after Motorola brought its new Moto E to India. Named the Redmi 2, the new phone looks more or less the same as its predecessor, but comes with enhancements enough to tag it as an upgrade. But can the improved specs help the Redmi 2 give the competition, including the new Moto E, a run for their money? (Read full review here)

DON'T MISS: Xiaomi Redmi 2 or Moto E (2nd gen) - Which is better?
6. Xiaomi Mi Pad tablet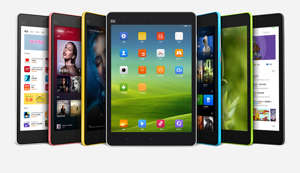 The Mi Pad sports a 7.9-inch IPS display along with an 8MP BSI f2.0 rear camera and a 5MP front camera. It runs on a 2.2 GHz quad-core Nvidia Tegra K1 Cortex-A15 CPU with ULP GeForce Kepler (192 cores) GPU with 2GB RAM and 16GB ROM which can be expanded up to 128GB. It runs on Android 4.4.4 KitKat OS with MIUI and is powered by a 6,700 mAh battery. It is a WiFi only tablet PC and is priced at Rs 12,999.