Woman And Daughter Gang-Raped At Gunpoint, The Husband Was Tied To A Tree

NDTV
14-06-2018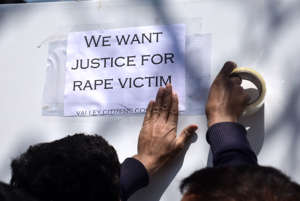 Gaya, Bihar: Twenty men have been detained by the Bihar police for the gangrape of a mother and daughter on Wednesday. The accused tied the man to a tree and raped his wife and daughter at gunpoint said the police.
"The three were passing through Sondiha on a motorcycle when they were waylaid by youths carrying firearms. They raped the mother and the daughter after tying the father to a tree," said Nayyer Hasnain Khan, Inspector General of Police, Central Zone.
Around 8 pm yesterday night, a local doctor in Gaya's Guraru Bazar was on his way home, after closing his clinic, with his wife and daughter. When they were passing through a deserted stretch, a group of 20 men surrounded them. When the men assaulted his wife and daughter, he fought back but was over powered, the doctor told the police in his statement.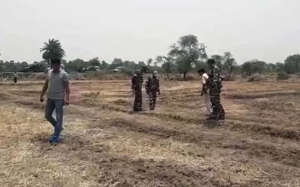 The men tied the doctor to a tree and gangraped his wife and 12-year-old daughter. The woman has identified two of the 20 detained the police said.
The police swung into action within hours of the incident. The officer in-charge at Konch police station was suspended for negligence. Eleven suspects were picked up last night and the rest this morning. Local villagers reportedly helped the police catch the culprits by putting roadblocks so that they could not escape fast.
"It also came to light during investigation that before the gangrape incident, the same group snatched mobile phones and cash from a couple of students passing through the village," Mr Khan said.
Within hours of the shocking gangrape of the mother and daughter, RJD leader and former deputy chief minister of Bihar Tejashwi Yadav attacked Chief Minister Nitish Kumar, over law and order situation. "Nitish Kumar, after joining hands with the BJP, has buried law and order in the state," he told NDTV.
Also watch: Woman, daughter thrashed by unidentified attackers in Lucknow
(Video by Times of India)