Confusion over Rahul Gandhi's meeting with HAL employees

Hindustan Times
11-10-2018
Congress president Rahul Gandhi's proposed meeting with retired and current employees of the Hindustan Aeronautics Ltd (HAL), on Saturday, has created a flutter as it is not clear as to who is organising the event. The Congress says it was retired HAL employees who approached the party. 
State Congress president Dinesh Gundu Rao said Gandhi will hold a meeting with some retired HAL employees, who were allegedly pained by some Bharatiya Janata Party (BJP) leaders claiming that the state-owned aerospace and defence company was incapable to delivering on the Rafale deal.
"There is a meeting with HAL employees on the contribution of HAL to the country. This is because our own defence minister and BJP leaders have said HAL lacks the capability to come through on the Rafale deal. We want to do this because HAL is an asset of the country and has contributed massively to the country's defence sector," he said.
Also See: Fastest aircraft to take to the skies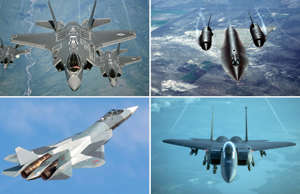 Rao also clarified that the state Congress was not organising the event and that some former employees had decided to conduct the event and had invited Gandhi. "We are not organising this event and so we don't have to take permission for it...Some former employees and other people have decided to discuss the company's contribution in light of the allegations. And they have invited Gandhi..." he said.
However, Suryadev Chandrashekhar, general secretary of the All India HAL Trade Union Coordination Committee, said it was the Congress that had approached the union requesting a meeting. He added that no decision has been taken yet. "Some leaders contacted us asking us to participate in a small meeting outside the HAL office here. However, we are undecided on the issue. Generally, we do not entertain requests from political parties. We will take a call on whether to participate in the proposed event on Friday," he said.
Gopal Sutar, spokesperson for HAL said the Congress had not approached the company for permission to enter its premises.
Criticising the proposal state Bharatiya Janata Party general secratary N Ravikumar said, "..It is not correct to drag a public sector undertaking into politics in this manner."
Also watch: PM Narendra Modi is a corrupt man: Rahul Gandhi
(Provided by The Times of India)
More From Hindustan Times

Hindustan Times