2 IndiGo planes narrowly avoid collision in Bengaluru airspace

India Today
12-07-2018
(Provided by The Times of India)
Two IndiGo planes came dangerously close to colliding in the airspace above Bengaluru on Tuesday, sources said. They said the two planes, 6E 779 (Coimbatore-Hyderabad) and 6E 6505 (Bengaluru-Kochi), were hardly 4 miles from each other, and were separated by a vertical distance of 200 feet
The aircraft were seconds away from a crash, they said. "The TCAS-Resolution Advisory system was triggered on two of our aircraft operating Coimbatore-Hyderabad and Bangalore-Cochin routes respectively on July 10, 2018," IndiGo said in a statement.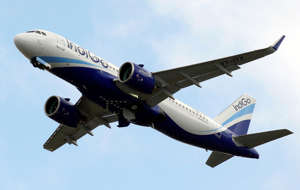 TCAS stands for traffic collision avoidance system. When TCAS issues a warning, the pilot acts on it. If he or she doesn't, the system itself moves the plane.
"Following normal procedure, this has been reported to the regulator," IndiGo said.
More From India Today

India Today