Abuse of anti-dowry law 498A: SC scraps earlier direction, says for Parliament to make suitable rules

The Indian Express
14-09-2018
The Supreme Court Friday scrapped its earlier direction to set up local level Committees to look into dowry harassment complaints before arrests are made saying it cannot fill in legislative gaps. The top court left it to Parliament to make suitable rules to check abuse of the law.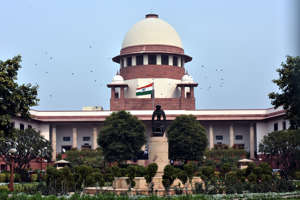 The court said there are inbuilt remedies in Criminal Procedure to check the misuse of law, like Sec.41A and anticipatory bail, among others.
In October last year, the Supreme Court had indicated that it would revisit its earlier verdict that put an end to automatic arrests under Section 498A of the IPC, often invoked in dowry-related cases.
A bench comprising Chief Justice Dipak Misra and Justices A M Khanwilkar and D Y Chandrachud had said it was "not in agreement" with the decision and "prima facie, we perceive that the guidelines may be in the legislative sphere".
"At this stage, we are obligated to state that we are not in agreement with the decision rendered in Rajesh Sharma vs State of UP, because we are disposed to think that it really curtails the rights of the women who are harassed under Section 498A (subjecting a married woman to cruelty) of the Indian Penal Code," the bench had said.
What is Section 498A?
Husband or relative of husband of a woman subjecting her to cruelty.—Whoever, being the husband or the relative of the husband of a woman, subjects such woman to cruelty shall be pun­ished with imprisonment for a term which may extend to three years and shall also be liable to fine.
Also See: Celebrations after historic Section 377 verdict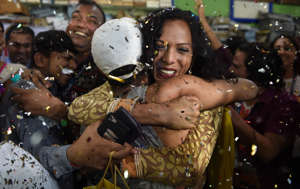 Also watch: President appoints Ranjan Gogoi as Chief Justice, to take office on Oct 3
(Video provided by NDTV)