Arun Jaitley was a dream boss, says Arvind Subramanian

India Today
20-06-2018
Arvind Subramanian says his stint as India's chief economic advisor was the best job he's ever had, and called Arun Jaitley a "dream boss".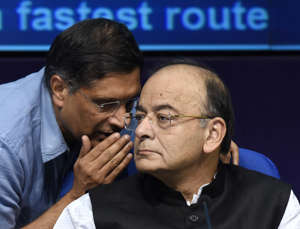 Jaitley announced today that Subramanian had resigned, citing personal reasons. The top economist, who was a senior fellow at two US institutes before joining the finance ministry in 2014, will return to America. He says he'll go back to researching, teaching and writing.
Watch video: Best job, not without controversy sometimes: Arvind Subramanian
(Video provided by NDTV)
In a statement published on Twitter, Subramanaian thanked Prime Minister Narendra Modi, his principal secretary Nripendra Misra, Jaitley and other government ministers and officials.
"I will forever cherish the memories of the past nearly four years for the rest of my life. It goes without saying that I remain committed to serving the country at all times in the future," he wrote.
Profoundly grateful & humbled by these extraordinarily generous words by Minister @arunjaitley announcing my decision to return-for personal reasons-to researching & writing. CEA job most rewarding, fulfilling, exciting I have ever had. Many many to thank:https://t.co/kwsRqDrMTB

— arvind subramanian (@arvindsubraman) June 20, 2018
Subramanian listed achievements that he said had satisfied him and his team. These include "helping forge the consensus led to the Constitutional amendment on the GST in the fall of 2016", contributing to "policy reform in important sectors", and conducting the first Massive Open Online Course (MOOC) on the economy "for the benefit of students and teachers across India".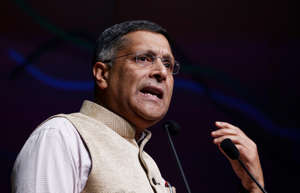 "I can acknowledge unreservedly and with pleasure that all of this has been made possible because of the extraordinary opportunity I was given," he said.

Arun Jaitley said in a Facebook post that Subramanian's reasons for reesigning were "personal but extremely important for him".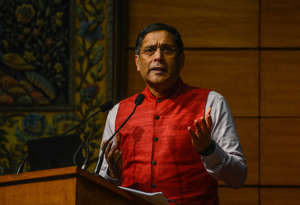 "He left me with no option but to agree with him."
More From India Today

India Today