BJP Denied Permission For Amit Shah's 'Rath Yatra' By Calcutta High Court

NDTV
06-12-2018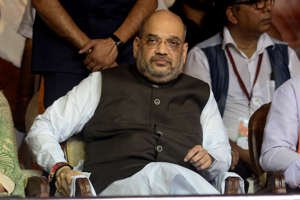 The BJP cannot hold a rally tomorrow from Bengal's Coochbehar - the first of three that would crisscross the state ahead of next year's general elections - the Calcutta High Court has said. The order came after the state government told the court that it has refused permission for the proposed 'rath yatra' by BJP president Amit Shah, as it might cause "communal tension". 

The court will hear the BJP's appeal against the order tomorrow morning.
The 'rath yatra' would have covered all 42 Lok Sabha constituencies in Bengal - one of the few non-BJP states. Mr Shah has set the party a target of 22 of the state's 40 seats in next year's national elections. The BJP currently has two Lok Sabha seats in West Bengal - Asansol and Darjeeling.
Now get the stories that matter delivered to you! Save our number and send "Hi" to +919971254657 to join the MSN WhatsApp alerts service today.
"The state submitted that it (the rally) might cause communal tension," Bengal's advocate general Kishore Dutta told the court, reported news agency Press Trust of India.
Asked by the judge who will take responsibility if anything unfortunate happens, BJP counsel Anindya Mitra had said it is the duty of the state government to maintain law and order.
The state BJP plans to hold two other rallies this month. One of them is expected to be flagged off from Kakdwip - in the extreme southern part of the state -- on December 9 and another from the Tarapith temple in Birbhum district on December 14.
At the conclusion of the 'yatra', the BJP planned to hold a rally in Kolkata, which was likely to be addressed by Prime Minister Narendra Modi.
The Calcutta High Court will hear the case again on January 9, PTI reported.
With inputs from agencies
Watch: UP lawmaker Savitri Bai Phule known for controversial comments, quits BJP

(Provided by The Times of India)
Also see: Indian politicians: Then and now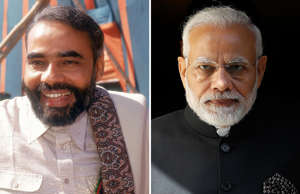 ALSO CHECK OUT THE TOP STORIES OF THE DAY
"Who slaughtered cows? That's the bigger question": Top UP cop's shocker
"We can only act on evidence. We need to do forensic tests. It is not clear who shot the police officer, who shot Sumit (the second man killed in mob violence)," the police officer told NDTV. Read more...
Vijay Mallya responds to his extradition "linked" to Christian Michel's
Reiterating his stand, the liquor baron tweeted this morning, appealing to banks to accept his offer to take back the principal loan amount he owes them. Read more...
BJP Dalit MP Savitri Bai Phule resigns, says 'party creating divisions in society'
She alleged that Dalits and backwards were being called 'bandar' (monkey) and 'rakshas' (demon). Read more...