CBSE relaxes passing criteria for Class 10 students

The Indian Express
11-10-2018
In a relief to Class 10 students, the Central Board of Secondary Education has extended the passing criteria. "To give relaxation to students, the board has decided to relax the passing criteria for Class 10 students from 2019. The circular will be released today," said CBSE chairman Anita Karwal. From next year, the students need to get a minimum of 33 per cent marks in theory and practical combined to declare pass in the subject.

Earlier, CBSE had announced that students do not have to pass separately in theory as well as practical exams.
For the year 2019, the board will conduct the Class 10 and 12 examinations from February and has released a list of vocational subjects that will be conducted during that period. As per the official notification, the board mentioned that it is following the Delhi High Court order that directs Delhi University and CBSE to ensure from the commencing academic year, the result of CBSE, including re-evaluation, is taken into account while determining the cut-off date for admission to colleges of the University of Delhi.
Apart from the 40 different vocational subjects, the board will conduct exams for Typography and Computer Applications (English), Web applications, Graphics, Office Communication, etc in February as these subjects have larger practical component, and shorter theory papers.
In pics: Best images of 2018 so far…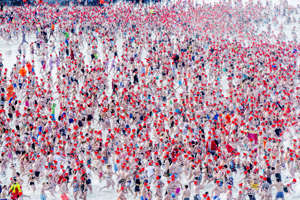 Also watch: Cyclone Titli hits Odisha's Gopalpur
(Video provided by NDTV)