Dassault says it freely 'picked' Reliance, Rahul Gandhi renews attack

Hindustan Times
12-10-2018
French plane-maker Dassault Aviation clarified on Thursday that an executive's reported comment about an "imperative and mandatory" joint venture with Reliance Defence was in reference to the offset part of the government-to-government deal between France and India for 36 Rafale aircraft even as Congress president Rahul Gandhi reiterated his demand for a probe into the deal.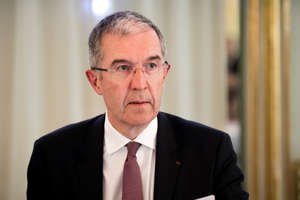 Explaining the logic of the joint venture to workers' representatives in 2017, Dassault deputy chief executive officer Loik Segalen said this was done to ensure the French company got the "Rafale India export" business. Hindustan Times pointed out in a report on Thursday it wasn't clear if Segalen's reference was to the offsets — the only way Dassault could benefit from these was if it partnered with a local company to make parts it could then source — or the original deal. Dassault clarified that his reference was to the offsets, or components it would have to buy from an Indian manufacturer.
Separately, Dassault Aviation CEO Eric Trappier told AFP the joint venture with Reliance Group will meet about 10% of the firm's offset obligations required by the contract for 36 Rafale jets.
Gandhi sharpened his attack on the government, calling the Prime Minister a "corrupt person" who came to power "on the promise of fighting corruption". 

In pics: India's deadly fighter jets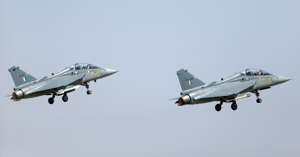 At a press conference at the Congress headquarters in New Delhi, Gandhi, who has been unsparing in his criticism of the government over the deal, also termed defence minister Nirmala Sitharaman's ongoing three-day visit to France as part of a "great cover-up". The minister is expected to visit Dassault's Rafale fighter jet manufacturing facility outside Paris on Friday.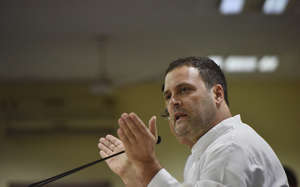 "One thing is very clear... India's Prime Minister got the Rafale contract for Anil Ambani's company (Reliance Defence), and this is not the only contract, some more defence contracts will come. Questions will be raised on the entire defence contracts," Gandhi said, calling for a probe.
Both the government and Reliance have repeatedly denied such allegations.
At its press meet, the Bharatiya Janata Party (BJP) once again rejected Gandhi's charges of corruption against PM Narendra Modi , accusing the Opposition leader of "lying through his teeth shamelessly" and indulging in "politics of misinformation" to build his political career.
"His press conference was full of lies and deception which he is using to build his political career," BJP spokesperson Sambit Patra said, according to news agency Press Trust of India.

In its statement, seen as a response to the report by French news website Mediapart that cited Segalen's remarks, Dassault Aviation reiterated that it had "freely chosen" Anil Ambani's Reliance Group as an offset partner for the Rafale deal and sold 36 fighters to India within the framework of an intergovernmental agreement between the two countries.
Dassault is sourcing 50% of the value of the ~59,000-crore purchase in India under the offsets contract. The French company said it had forged a joint venture, Dassault Reliance Aerospace Ltd (DRAL), on February 10, 2017 to execute part of its offset commitments. The French plane-maker said the company also signed partnerships with companies such as BTSL, DEFSYS, Kinetic, Mahindra, Maini and SAMTEL as part of its offset commitments. "Other negotiations are ongoing with a hundred-odd other potential partners," the firm added.
"In compliance with French regulations, Chief Operating Officer Loïk Segalen informed, May 11, 2017, the Central Works Council of the creation of the DRAL joint-venture in order to fulfil some of the offsets commitment," the statement issued in France added. It said a team of Indian managers was trained for six months in Biarritz, France, and the first Falcon 2000 parts would be delivered by 2018-end.
"While Dassault Aviation's clarification has to be taken into account, it is for the French authorities to investigate the deal," said former Western Air Command chief Air Marshal PS Ahluwalia.
Signing an offset contract is a requirement of Indian law under the defence procurement procedure, CEO Trappier said in the interview with AFP. "The implementation of offsets is an obligation and, under the Indian regulation, the choice of the partners belongs to us," Trappier was quoted as saying. "In full compliance with this regulation, Dassault Aviation therefore decided to set up the DRAL joint venture with Reliance and build a plant in Nagpur, which should enable us to meet about 10% of these offset obligations," he added.
The NDA's decision to enter an $8.7 billion deal with France to buy 36 Rafale warplanes made by Dassault was announced in April 2015, with an agreement signed a little over a year later. This replaced the previous UPA regime's decision to buy 126 Rafale aircraft. The deal has become controversial with the Opposition claiming that the price at which India is buying Rafale aircraft now is Rs 1,670 crore for each, three times the Rs 526 crore, the initial bid by the company when the UPA was trying to buy the aircraft.
Watch: Rahul Gandhi On Nirmala Sitharaman's France Visit
(Video provided by NDTV)