Don't doubt govt's intent on next CJI: Law minister

Hindustan Times
19-06-2018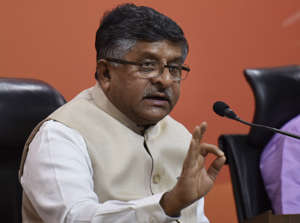 NEW DELHI, June 19 -- The government's intentions over the appointment of the next Chief Justice of India (CJI) should not be questioned, law minister Ravi Shankar Prasad said, adding that the name would be discussed after the current CJI Dipak Misra recommends who should be his successor as per norm.
Prasad was responding to a query over whether the government would accept Justice Ranjan Gogoi, the second seniormost judge in the Supreme Court as the next CJI. Dismissing the question as hypothetical, Prasad said: "No one has the right to question our intention."
Justice Gogoi was among the four top Supreme Court judges who had voiced their differences with the CJI at an unprecedented press conference on January 12. In the days that followed, at least two of the four also expressed their reservations at the government trying to interfere in what was the domain of the judiciary.
The law minister said that the procedure for appointing the chief justice involves the outgoing CJI recommending the name of the senior-most judge after him. "When the name comes to us, it will be discussed," he said.
The outgoing CJI usually sends the recommendation over a month before he is due to retire. CJI Misra retires on October 2.
The Memorandum of Procedure (MoP) - the set of guidelines for appointing judges to the SC and the 24 high courts - states: "Appointment to the office of the CJI should be of the senior-most judge of the SC considered fit to hold the office."
Whenever there is any doubt about the fitness of the seniormost judge to hold the office of the CJI, consultation with other judges should be made for appointment of the next Chief Justice of India, the existing MoP adds.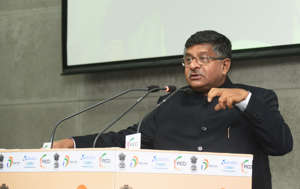 The MoP has been up for revision following a Supreme Court order in December 2015 asking for the procedure of appointing judges to be improved and made more transparent and accountable. The Memorandum of Procedure is to be finalised between the law ministry and the collegium of five top judges headed by the CJI.
Asked about the delay in finalising the MoP, Prasad said, "Discussions are on. The government and the judges have to decide together."
He also said that the government had a clear view that the norms for screening of candidates to be recommended for appointment as judges should also be laid down in the MoP. "If a high court recommends 25 names, we should know how they have been chosen. Those norms need to be clear," he explained.
Prasad said allegations that the government was delaying judicial appointments were just hype.
"Our government's record on appointments has been better than previous governments. In 2016, we appointed a record 126 judges after 30 years. By the end of this year, we will pass that number," he said.
Of the 1,079 sanctioned posts of judges in the Supreme Court and 24 high courts, there were 420 vacancies on June 1.
Also watch: Punjab minister Navjot Singh Sidhu accused of 'appeasement'
(Video by Times of India)
More From Hindustan Times

Hindustan Times