How long will PM Modi lie to country, Raj Thackeray asks at Mumbai stampede protest

India Today
05-10-2017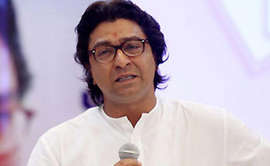 © Provided by NDTV Devendra Fadnavis Must Quit For Supporting Separate Vidarbha: Raj Thackeray Maharashtra Navnirman Sena (MNS) President Raj Thackeray on Thursday asked how long Prime Minister Narendra Modi would "continue to tell lies" to the country.
Thackeray was speaking at a Mumbai rally, after taking out a massive procession to Churchgate to demand better facilities for Maximum City's commuters after last week's stampede, in which 23 commuters were killed.
The MNS chief said the country was being pushed into crises on all fronts, brought about by the Bharatiya Janata Party government.
"Modi has been lying and misleading the people of this country. Now I realize that when I visited Gujarat a few years ago at the behest of (industrialist) Ratan Tata when Modi was the CM, I was shown a misleading picture of the development there," Thackeray said to cheers.
He reiterated that the people of the country had lost faith in Modi, who "only keeps giving speeches daily - how much is he going to speak?"
Thackeray asked the people to speak out against the government.
The MNS chief said unless the commuters of Mumbai were given better amenities and facilities, the party's next agitation "would not be a peaceful one".
Only days ago, ahead of Gandhi Jayanti, Thackeray lampooned the PM in a cartoon. In the drawing, Modi stands shoulder-to-shoulder with the Mahatma, and holds an 'autobiography' titled "My Experiments With Falsehood."
(Inputs from IANS)
More From India Today

India Today