J-K CM Mehbooba Mufti sends resignation to Governor after BJP snaps ties with PDP

The Indian Express
19-06-2018
(Video provided by NDTV)
Jammu and Kashmir Chief Minister Mehbooba Mufti Tuesday submitted her resignation to the Governor, confirmed senior PDP leader Naeem Akhtar. The development comes minutes after BJP severed its ties with the PDP citing that it has become untenable for the saffron party to continue in the alliance government in the state.
© Provided by Indian Express J-K CM Mehbooba Mufti sends resignation to Governor after BJP snaps ties with PDP

Also read on MSN: BJP breaks alliance with Mehbooba Mufti's PDP In J&K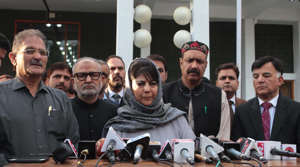 BJP general secretary Ram Madhav said his party favoured governor's rule in the state. "Keeping in mind that Jammu and Kashmir is an integral part of India and in order to control the prevailing situation in the state, we have decided that the reins of power in the state be handed over to the governor," Madhav told journalists.
Also read in MSN: Why BJP dumped PDP in J&K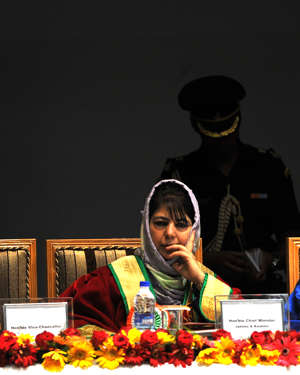 The party which was leading the state government had failed to control the situation in the state, the BJP leader said.
ये भी पढ़ें : कश्मीर में टूटा PDP-BJP गठबंधन