Jayalalithaa Death To Be Investigated, Says Chief Minister Palaniswami

NDTV
17-08-2017
New Delhi: J Jayalalithaa's death in December will be investigated by an inquiry commission, Tamil Nadu Chief Minister E Palaniswami announced today, matching a major condition for the merger of the ruling AIADMK set by the rival faction led by O Panneerselvam.
The two competing factions of Tamil Nadu's ruling party have been trying to accelerate their plans to reunite over the past few days.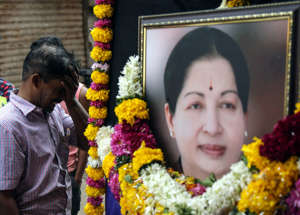 Last week, the leaders of the two wings, Mr Palaniswami or EPS and former Chief Minister O Panneerselvam or OPS were in the capital to attend the oath-taking ceremony of Venkaiah Naidu as the country's Vice-President.
Former Chief Minister Ms Jayalalithaa led the AIADMK till she died in December after months in hospital. OPS, who filled in thrice for her while she was alive, was named her replacement but was forced to quit by VK Sasikala, who was Ms Jayalalithaa's closest aide.
Jayalalithaa: Life in pictures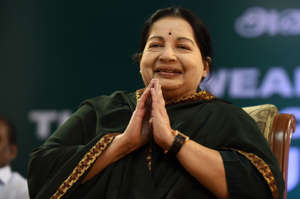 Ms Sasikala in February decided she should become Chief Minister herself. But her plans collapsed when she was convicted by the Supreme Court for corruption and sentenced to jail for four years.
Before going to jail, she named EPS the new Chief Minister and her nephew, TTV Dhinakaran, the No 2 of the party.
The OPS camp's other conditions for the merger had already been fulfilled when Ms Sasikala and her nephew were sidelined last week.