Rape convict Ram Rahim a VIP in Rohtak jail? Inmate says yes, minister says no

India Today
14-11-2017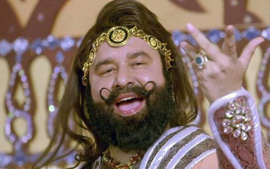 © India Today Is rape convict Gurmeet Ram Rahim being given a VIP treatment in Rohtak jail? Yes, says an inmate who is currently out on bail. Haryana's jail minister, however, denies the allegation.
"There are a lot of restrictions now after Ram Rahim was brought in. The rest of the prisoners can't move freely. None of us have ever seen him, we are just told he is lodged here," Rahul, a prisoner of the Rohtak jail currently out on bail, told news agency ANI.
Rahul alleged that while other prisoners can meet their visitors for just 20 minutes, Ram Rahim's visitors are being allowed to stay in the premises for two hours.
Also Read: Full coverage on Gurmeet Ram Rahim controversy
He also said the 50-year-old chief of Dera Sacha Sauda has no work in jail, unlike other prisoners. "We have never seen him work either. I don't think he does any jail work," Rahul said.
But Haryana's jail minister Krishan Lal Panwar disagrees, and denies any VIP treatment to Ram Rahim.
"He is not being given any VIP treatment and is living like any other inmate," Panwar said. "There's a lot of distance between barracks. The prisoners can't even interact, so he's saying just like that."
Ram Rahim has been sentenced to 20 years of rigorous imprisonment and a fine of over Rs 30 lakh for raping two woman at his sect headquarters in Sirsa. He is currently lodged at the District Jail at Sunaria near Rohtak in Haryana. 
Watch
(Video provided by International Business Standards)
More From India Today

India Today