Retracing Nathuram Godse's journey: Man who murdered the Mahatma lives in an urn in Pune realtor office

The Indian Express
30-01-2016
In a building that houses real estate firms, an advocate's office and an insurance broker service, in a room that seems more at ease with spreadsheets and blueprints than yellowing pages of history, is a shrine to the man who killed Mohandas Karamchand Gandhi.
A silver urn holds the ashes of Nathuram Godse, some of his clothes and handwritten notes are preserved in a glass case, and on an adjacent table is his portrait, lean and spare, his eyes calm.
Sixty-seven years after Mahatma Gandhi's assassination, a search for the physical remnants of Godse in Pune yields only this room in Shivaji Nagar tucked away in the office of Ajinkya Developers, a real estate firm owned by Godse's grandnephew Ajinkya Godse. Ask him about the urn and he points to his father Nana Godse, son of Gopal Godse, Nathuram's brother. "The ashes will be immersed in the Sindhu river (Indus) only when his dream of Akhand Bharat (undivided India) is fulfilled."
That may not happen any time soon but in this room it's as real as it can get. Step out, however, and in the old trading heart of the city, from Shaniwar Peth to Sadashiv Peth, where Godse lived and worked, where his extremist politics was fashioned, his name draws a blank.

334, Shaniwar Peth, where he once lived in a single room, is now a cluster of small printing presses and a 78-year-old house in tottering old age. Here, no one remembers the introverted Brahmin who ran a tailoring shop nearby. At 495, Shaniwar Peth, where copies of Dainik Agrani, later called Hindu Rashtra, were printed, is a nondescript residential building, its ground floor occupied by Sudarshan Arts, a printer of wedding and visiting cards, and other tiny shops.
No one remembers the virulent denouncer of the Congress and Gandhi here. "Godse? I have been here for 15 years and I have not seen him," says a woman at the counter of a grocery store in the building.
PHOTOS: Important assassinations in world history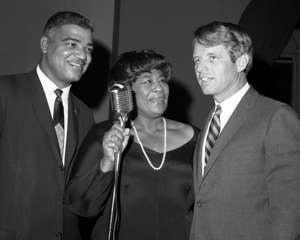 And yet, in the face of this apparent erasure, the legend of Nathuram Godse, at least in a tiny circle of Hindutva followers, has been quietly, and determinedly, taking shape for years, an undercurrent in the political life of Poona.

"History books have told you that Nathuram Godse was a sarfara, a lunatic who killed Gandhi. But in reality, who was he? He was an educated man, the editor of a newspaper. He was a patriot, a freedom fighter," says Himani Savarkar, the 68-year-old niece of Nathuram Godse, and the head of the radical Hindutva organisation, Abhinav Bharat, whose members have been accused in the Malegaon blasts of 2008 that killed eight people.
"When Partition happened, he was in Pune, his lands were not taken away, his mother and sisters were not assaulted, then what made him get up and go to Delhi? Because the women of Bengal and Punjab were also his sisters. And the man responsible for this vigathan, Gandhi, had to be removed," she says.
VIDEO: Remembering Mahatma Gandhi on his death anniversary
In this version of history, drawn largely from Godse's testament in his trial at Red Fort in New Delhi, Mahatma Gandhi was not the man who led India to freedom but who presided and was responsible for its division, and in a final act of betrayal, sat on a fast to "give" Pakistan Rs 55 crore in 1948.
"Gandhi did not see what was in the country's interest, but what was in Muslims' interest. He never, ever fasted to save Hindus.
Nathuramji had no personal interest, he was no contract killer. But he punished the man responsible for Partition, who if not killed, would have led to the country breaking up even further," says Savarkar, her voice unimpassioned and calm.
January 30, 1948, to this group of Hindutva proponents, was not the assassination of Gandhi, the parricide that tainted a newly independent nation, but Gandhivadh, the slaying of Gandhi. While the Godse defence has been heard for years in Pune and Maharashtra, inspiring a play Mi Nathuram Godse Boltoy (first staged in 1997), its echo was heard in Parliament recently, when BJP MP Sakshi Maharaj called Godse a patriot, and then withdrew his statement. It came up again when a Hindu Mahasabha member in Meerut proposed a temple to Godse.
Lost in the contest over the Godse legacy are facts of his early life. Interviews with his surviving family members and a reading of Manohar Malgonkar's book The Men Who Killed Gandhi (1978), based on conversations with Gopal Godse, and Tushar Gandhi's Let's Kill Gandhi (2007) reveal the transformation, from an ordinary political worker to the determined assassin.
Born in May 1910 in Uksan village, Pune district as Ramachandra Vinayak Godse, he was the first of many male children to survive. His mother, Lakshmi, to ward off a perceived curse had his nose pierced with a nath as baby girls often are — and this mark of the feminine he carried in his name, Nathuram.
His family believed him to possess oracular powers, but he grew up to be an unremarkable young man. He did not pass his matriculate examination, though he was drawn to politics. A meeting with Veer Savarkar, the atheist ideologue who defined Hindutva and preached a Hindu Rashtra, in Ratnagiri in 1929, proved to be a lasting influence. He became a member of the RSS, and later quit it to join the Hindu Mahasabha.
He moved to Pune in the 1930s, then the centre of the Indian freedom movement. "In post-Tilak Pune, the Brahmins of Maharashtra, mainly of Pune, broadly sided with conservative and Hinduist elements and were sceptical of Gandhian politics. There were, of course, notable exceptions," says Suhas Palshikar, political scientist at the University of Pune.
Here, he flowered, gaining entry to the circle of hot-blooded Savarkarites. He found a friend in Narayan Apte, a flamboyant ladies man from a family of scholars in nearby Budhwar Peth. He was the perfect foil to the shy, socially awkward Godse.
In 1944, with a grant of Rs 15,000 from Savarkar, they started the four-page daily, Dainik Agrani. Accounts differ about its reach and influence: it was most likely an in-house bulletin of the Hindu Mahasabha, and it struggled for most of its life. Its editorials, written by Godse, were staunchly opposed to Gandhi and his politics of ahimsa. "By the 1940s, though, both Brahmin and non-Brahmin camps had come together under the Congress. So, in terms of a constituency, Godse or the Hindu Mahasabha had a narrow base here," says Palshikar.
Himani Savarkar, though, disagrees that he was a minor figure in Pune's politics, or one who ever lacked any money. He is, in her telling, a curious figure, "a respected editor who owned a car", but who is also a tailor of RSS uniforms ("He never stitched women's clothes."). A man who loved coffee and peanuts, whose heart bled for Hindus but who was not too religious. "It is incorrect that Savarkar or he were atheists, they were simply against blind faith. Nathuramji wasn't a violent man. He was a calm, sober and rational person, who was disturbed by the sight of blood. He respected Gandhi even as he disagreed with him. But it was Gandhiji's final betrayal in his last fast (January 13-18) that he had to punish," she says.
In Pune, this is not an account that goes uncontested.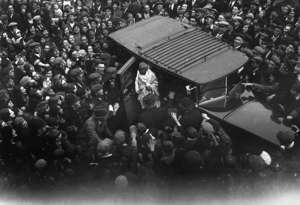 In 2003, Gandhian Kumar Saptarishi spoke to Godse's contemporaries (nearly all of them dead now) for a special Hindutva issue of his magazine, Satyagrahi Vichardhara. "They said Godse was a man obsessed with the idea that Hindus were emasculated because they were not violent, and that Gandhi's ahimsa made them even more powerless. They only had to ask, 'How are Hindus these days?' for him to launch into a tirade," says Saptarshi. Though Apte was the leader of the two, Godse was a known Gandhi-baiter. "When Gandhi once remarked that he would live to be 125 years, he is said to be have taunted: 'Who is going to let you live till then?'" says Saptarshi. (In 1964, after the release of Gopal Godse, Nathuram's brother, from prison, the grandson of Lokmanya Tilak, GV Ketkar, bragged about knowing Godse's intention to kill Gandhi. That speech , widely reported, led to the setting up of the Kapur Commission to investigate a larger conspiracy in the murder of Mahatma Gandhi.)
On January 14, Nathuram Godse and Narayan Apte took a train from Pune to Mumbai and would check into the Sea Green Hotel on Marine Drive, one of the few hotels then on the famous seaface. Three days later, they would fly to Delhi. Mahatma Gandhi had 13 days to live. (with Pavan Khengre)
(Tomorrow: Godse arrives in Delhi, the Mahatma's last fast begins)