UN rights commissioner criticises India over Gauri Lankesh murder, handling of Rohingya refugees

Hindustan Times
12-09-2017
The UN high commissioner for human rights on Monday criticised India for the rise of religious intolerance and attacks on freedom of expression, including the murder of journalist Gauri Lankesh, as well as its handling of Rohingya refugees.
In unusually frank remarks made while addressing the 36th session of the Human Rights Council in Geneva, Zeid Ra'ad Al Hussein said rights defenders working for India's most vulnerable groups were being harassed or denied protection by the state instead of being seen as allies in building a more inclusive society.
ALSO READ: Probe finds clues that point to link between Gauri Lankesh, M M Kalburgi killing
Al Hussein also criticised India and Pakistan for not cooperating with his office to assess the human rights situation in Jammu and Kashmir on both sides of the Line of Control (LoC).
There was no official reaction from the Indian government to Al Hussein's comments.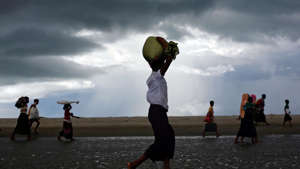 Al Hussein said he was "dismayed" by the rise of intolerance towards religious and other minorities in India. "The current wave of violent, and often lethal, mob attacks against people under the pretext of protecting the lives of cows is alarming," he said.
Referring to attacks on people who speak out for fundamental human rights, he pointed to the murder last week of journalist Gauri Lankesh, who, he said, "tirelessly addressed the corrosive effect of sectarianism and hatred".
Though Al Hussein said he was "heartened" by protests against Lankesh's killing and other lynchings, he noted that rights defenders working for the most vulnerable groups, including people threatened with displacement by infrastructure projects such as the Sardar Sarovar Dam, were being subjected to harassment and criminal proceedings, or denied protection. Such groups, he added, should be considered allies in creating a more inclusive society.
Al Hussein, who described the Myanmar government's handling of the Rohingya issue as a "textbook example of ethnic cleansing", specifically targeted minister of state for home affairs Kiren Rijiju for his stance on deporting Rohingya refugees.
"I deplore current measures in India to deport Rohingyas at a time of such violence against them in their country," he said.
"The minister of state for home affairs has reportedly said that because India is not a signatory to the Refugee Convention the country can dispense with international law on the matter, together with basic human compassion," he said, noting that 40,000 Rohingyas had settled in India.
On Saturday, India asked Myanmar to handle the situation in Rakhine state with restraint while focussing on the welfare of both civilians and security forces. It also called for violence in the region to be ended expeditiously.
Al Hussein also regretted what he described as the "reluctance" of India and Pakistan to cooperate with his office on "human rights concerns", including a failure to grant access to Jammu and Kashmir on both sides of the LoC.
He said his office is remotely monitoring the rights situation in Kashmir in order to make the findings public in the near future.