After Virat Kohli's request on the stay of WAGs, BCCI makes a decision

Hindustan Times
12-10-2018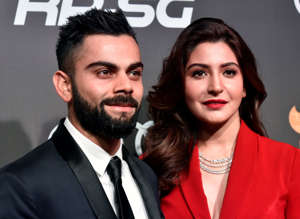 After Indian captain Virat Kohli put in a request to the BCCI to extend the stay of WAGs during overseas series, there has been a decision made by the board.
The matter was discussed in the much-awaited meeting between Team India members and the Committee of Administrators (CoA).
According to a report in Mumbai Mirror, the CoA wants to follow the policy which is in place by the Cricket Australia. As per this policy, the CA works with the Australian Cricketers Association (the players' union) and then chalks out a certain period for the families, which is called the family period. This aforementioned period keeps varying with different series and is dependent on the length of the tours.
However, with the 2019 World Cup approaching, the BCCI is in no mood to change the set precedent as far as World Cups are concerned. During the 2015 World Cup in Australia/New Zealand, the WAGs were not allowed till the semi-finals. This same policy will be employed during the next World Cup in England.
Speaking on the same issue, Gautam Gambhir said that family presence on tour works for some players but it may not for another.
"The player opinion varies. Only an individual can say because the individual has to play a Test match. Some want family to be there for the whole tour while others want little family time and they try to concentrate (on cricket)," Gambhir told India Today.
Photos: World records held by Virat Kohli across all formats
Watch: 'Pant can slot in as a batsman in India side'
Download the Microsoft News app for your Android or iPhone device and get news & live updates on the go. Follow our Cricket & Sports section in English and Hindi.
ये भी पढ़ें : विदेशी दौरों पर पत्नी या गर्लफ्रैंड के साथ रहने पर BCCI ने लिया ये फैसला