Bharat 22 ETF NFO opens: 13-point guide to all about Rs 8,000 crore government issue

The Financial Express
14-11-2017
The much-awaited Bharat 22 Exchange Traded Fund (ETF) opened for subscription today for anchor investors. The Rs 8,000-crore public issue will open for public investors for three days beginning tomorrow (Wednesday) untill Friday, 17 November 2017. The new ETF will help the government sell equity stakes in blue-chip state-run firms and few private sector companies, and move it further along in its objective to raise Rs 72,500 crore through disinvestment in the current financial year 2017-18.
Through Bharat 22 ETF, the government expects to raise about Rs 8,000. Notably, the government had raised Rs 3,000 crore in March 2014 with the launch of its first CPSE ETF -- an exchange-traded fund of 10 PSUs (public sector undertakings). Earlier this year, the government raised further Rs 8,500 crore through two successive follow-on public offers of the CPSE ETF.
Here is all you need to know about the newest investment offering from the government before you decide to subscribe to it:
Bharat-22 will have 22 constituents against CPSE ETF's 10. In that sense, Bharat-22 will be more diversified and will capture the PSU universe better than the CPSE ETF.
Bharat 22 ETF is a diversified portfolio of 22 stocks from 6 sectors including industrials, finance, utilities, energy, FMCG and basic materials.
A discount of 3% will be offered to all categories of investors at the time of subscription.
Bharat-22 ETF consists of four banking stocks namely State Bank of India, Axis Bank, Bank of Baroda and Indian Bank.
While CPSE ETF has only state-run companies as its constituents, Bharat-22 will give the government a shot at selling stakes in some of the private sector blue-chip companies as well, as it will include some holdings of SUUTI (Specified Undertaking of Unit Trust of India).
Bharat-22 will also have a single company cap of 15% weightage in the fund, and a sectoral cap of 22%, ensuring that it is well represented by a diversified spectrum of PSUs.
The shares of IOC, BPCL, NALCO are given equal weights of 4.4% each in the Bharat-22 Index. While the highest weight has been assigned to SUUTI's holding in ITC at 15.2%.
There will be nine other PSUs as well as REC and PFC. SUUTI's holding in ITC has also been included.
Other shares included in Bharat-22 ETF are SBI (8.6%), Power Grid (7.9%), Axis Bank (7.7%), NTPC (6.7%), ONGC (5.3%), BEL (3.3%), Coal India (3.3%), EIL (1.5%), Bank of Baroda (1.4%), REC (1.3%), NHPC (1.2%), Power Finance (1%), NBCC (0.6%), SJVN (0.2%), NLC India (0.3%), Indian Bank (0.2%).
Bombay Stock Exchange had launched S&P BSE Bharat 22 index on 10 August 2017. As on 13 November 2017, Bharat 22 had a combined market capitalisation of 22.25 lakh crore, a P/E multiple of 19.72 and a dividend yield ratio of 2.24.
ICICI Prudential is the fund manager for Bharat-22. The ETF, being managed by ICICI Prudential AMC, includes selected companies from the private sector having an exposure to the extent of 39% while the rest are public sector firms.The CPSE ETF is managed by Reliance Nippon Life. 90% of the equities included are traded in futures.
"We believe the ETF offers an attractive long-term investment opportunity to partake in the India growth story by way of a diversified blend of companies spread across several sectors and are available at an attractive valuation and a good subscription discount," ICICI Prudential AMC MD and CEO Nimesh Shah said.
Earlier in August 2017, India's disinvestment Secretary, Neeraj  Kumar Gupta said the Bharat 22 ETF is well-diversified and expects it to perform better than earlier ETFs.
What is an ETF?
ETF is a tradable security, which is essentially a basket of other securities such as either stocks, commodities, or even an index. ETF trading happens on a stock exchange in form of tradable stock. ETF investments are usually cheaper than active mutual fund investments since most ETFs track a specific index and thus have lower operating expenses.
More From The Financial Express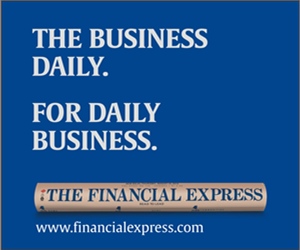 The Financial Express