Champions Trophy: Hardik Pandya Hits Fastest Half-Century In ICC Tournament Finals

NDTV
19-06-2017
Hardik Pandya won't be happy by the manner in which India capitulated to Pakistan in the ICC Champions Trophy 2017 final, but at least he has the satisfaction of walking away with the fastest-ever half-century in any ICC tournament final. The all-rounders came up with an attacking knock in the final while was always going downhill for India, reaching the milestone off 32 balls. He ended up with a knock of 76 runs off 43 balls before he was run out.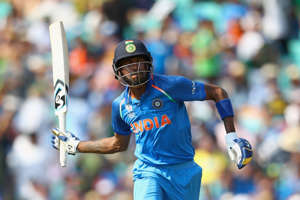 Complete coverage: ICC Champions Trophy
Pandya's knock just beat the effort of Australian wicketkeeper-batsman Adam Gilchirst, who had scored a half-century off 33 balls, also against Pakistan at the ICC World Cup final at Lord's in 1999.
Coincidentally, Mohammad Hafeez, who scored a 50 off 34 balls in the Pakistan first innings here earlier on Sunday held the record for the second-fastest 50 in a final, till he was relegated to third position by Pandya.
Slideshow: India vs Pakistan — Match in pics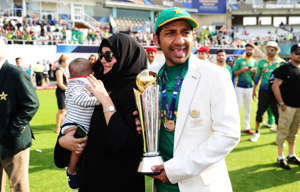 India were pegged back from the first innings itself with Pakistan opener Fakhar Zaman scoring a fine century (114), and big contributions coming from Azhar Ali (59) and Mohammad Hafeez (57*) as they scored 338/4 in their knock.
India never got off the ground, losing Rohit Sharma in the first over and then skipper Virat Kohli soon after and the match was effectively over from that time.