Global internet shutdown likely over next 48 hrs

Asian News International
12-10-2018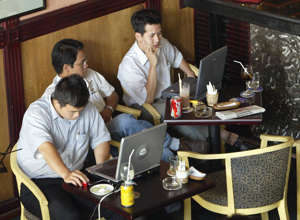 Internet users across the globe may experience widespread network failures as the key domain servers are slated to undergo routine maintenance over the next 48 hours.
Russia Today reported that global internet users might experience network connection failures as the main domain servers and its related network infrastructure will be down for some time.
In Pics: 20 essential cybersecurity tips no one should ignore
(Slideshow by Espresso)
The Internet Corporation of Assigned Names and Numbers (ICANN) will carry out maintenance work during this time period by changing the cryptographic key that helps protect the internet's address book or the Domain Name System (DNS). This has been necessitated to counter the rising incidents of cyber attacks, the ICANN said.
Also watch: Innovators who are helping design a better world
(Video provided by NDTV)
In a statement, the Communications Regulatory Authority (CRA) said the global internet shutdown is necessary for ensuring a secure, stable and resilient DNS. "To further clarify, some internet users might be affected if their network operators or Internet Service Providers (ISPs) have not prepared for this change. However, this impact can be avoided by enabling the appropriate system security extensions," it added.
Internet users could face difficulties in accessing web pages or making any transactions in the next 48 hours. Also, users could face inconvenience accessing the global network if they use an outdated ISP. 
Download the Microsoft News app for your Android or iPhone device and get news & live updates on the go. Follow our Finance section in English and Hindi.