Google Huawei Ban: Will You Lose Access to Gmail, YouTube?

Newsweek
21-05-2019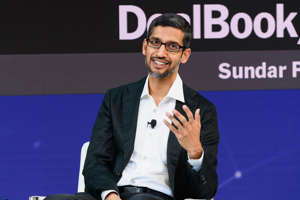 © Getty

The trade war between the U.S. and China stepped up a notch on Sunday, when Google's parent company announced it had suspended some business with the Chinese company.
According to Reuters, Alphabet Inc. has decided to halt all business with Huawei that "requires the transfer of hardware, software and technical services."
That means smartphones manufactured by the Chinese firm will lose access to Google's Android operating system, when the U.S. giant launches the next version of the software later this year.
Current Huawei models running Google apps will continue to do so and updates are expected to be available as normal. Huawei users can still use the version of the Android operating system available via an open source licence.
"We are complying with the order and reviewing the implications," a Google spokesperson was quoted as saying by Reuters. "For users of our services, Google Play and the security protections from Google Play Protect will continue to function on existing Huawei devices."
However, future Huawei devices will not have access to apps such as Gmail, Google Maps and YouTube and will also lose access to the Google Play Store.
In Pics: Best companies to work for in 2019
(Slideshow by Business Insider)
"Huawei will only be able to use the public version of Android and will not be able to get access to proprietary apps and services from Google," a source familiar with the matter told Reuters.
The development caps a tumultuous few days for the telecoms equipment giant, which on Wednesday was blacklisted by the Trump administration.
The move will severely complicate the Chinese company's attempts to do business with U.S. companies. A day later, however, the U.S. Commerce Department suggested it might tone down the sanctions to prevent the interruption of existing network operations and equipment."
Huawei's chief executive Ren Zhengfei remained bullish over the ban and told Japanese media over the weekend that Washington's decision did not catch the company by surprise. "We have already been preparing for this," was quoted as saying.
Washington's decision to blacklist Huawei prevents the company from buying technologies from U.S. companies without the government's approval. That is a major blow for the Chinese tech giant given it buys approximately $67 billion worth of components each year, according to a report from Japan's Nikkei business newspaper.
Zhengfei suggested the company, world's second-largest smartphone supplier behind Samsung, was looking at developing its own parts in a bid to overcome the problem.
"This looks like the worst nightmare a company could imagine in having its supply chain disrupted," Kiranjeet Kaur, senior research manager at IDC Asia-Pacific was quoted as saying by the South China Morning Post.
Also watch: China warns of action against US over Huawei ban
UP NEXT
(Video provided by Bloomberg)
"Huawei can still go on [with open-source Android] and build its own apps and services on top of it but that's not going to happen overnight."
The U.S. are just one of a number of Western countries looking into Huawei products amid concerns the company's products could be used by China for surveillance when used in 5G mobile networks.
The company has repeatedly reiterated it has no affiliation to the Chinese government and defended its independence, but a number of countries have banned telecom companies from using Huawei products.
Gautam Gambhir or Atishi – who will sweep the East Delhi constituency? Track live results with MSN on May 23. Also get fast, unbiased and comprehensive updates from India's top news sources.