Government To Seize Assets Of Future Vijay Mallyas, Nirav Modis As Fugitives Ordinance Cleared

NDTV Profit
22-04-2018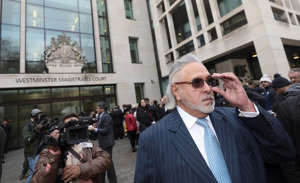 Government authorities such as Central Bureau of Investigation (CBI) will be empowered to seize properties of super-rich fugitives whose economic offences or crimes involve sums over Rs 100 crore ($15 million) as the Union cabinet today approved a proposal to promulgate Fugitive Economic Offenders Ordinance 2018. The move comes as the country reels from a series of banking scandals, including a $2 billion fraud at state-run Punjab National Bank that was uncovered in February.
Read: PNB moves Hong Kong HC against Nirav Modi
Mumbai jewellers Nirav Modi and his uncle Mehul Choksi are prime suspects in the case and a special court of the Central Bureau of Investigations (CBI) this month issued non-bailable warrants against them.
The ordinance defines a fugitive economic offender as a person against whom an arrest warrant has been issued for committing offence like counterfeiting government stamps or currency, cheque dishonour for insufficiency of funds, money laundering, and transactions defrauding creditors. A fugitive economic offender is one who has left the country to avoid facing prosecution, or refuses to return to face prosecution.
In pics: Meet the richest people of 2018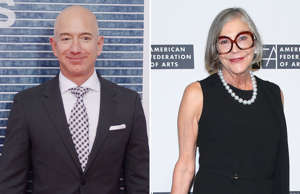 Fugitive Economic Offenders Ordinance 2018. Five Things To Know
1. Following an executive order, or ordinance, issued by the cabinet, investigating agencies will be able to confiscate the properties of fugitives in such cases. "The ordinance is expected to re-establish the rule of law with respect to the fugitive economic offenders as they would be forced to return to India to face trial for scheduled offences," the government document said.
2. A special court set up under anti-money laundering laws will have to declare a suspect fugitive before authorities can go ahead and seize property, the ordinance says.
Watch: Petrol, diesel prices hit new high
(Video by NDTV)
3. Government is currently seeking the extradition of liquor and aviation czar Vijay Mallya over unpaid loans to his defunct Kingfisher Airlines after the businessman, co-owner of the Formula One Force India team, moved to London in March 2017. It's a different matter that his lawyers assert that he is being used as a scapegoat by the politicians in order to deflect public anger at the accumulation of bad debts by state-owned banks.
4. The Fugitive Economic Offenders Bill was introduced in Lok Sabha on March 12 but could not be passed due to logjam in Parliament over various issues. It will come into effect after the assent of the President.
5. The ordinance provides for confiscating assets even without conviction and paying off lenders by selling off the fugitive's properties. Such economic offenders will be tried under Prevention of Money Laundering Act (PMLA). According to the ordinance, a director or deputy director (appointed under the PMLA, 2002) may file an application before a special court (designated under the 2002 Act) to declare a person as a fugitive economic offender.
(With Reuters inputs)