No airy barracks, TV for king of good times? 'Mallya won't be lodged in luxurious cell shown in jail video'

International Business Times (IN)
14-09-2018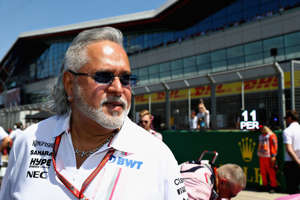 Fugitive businessman Vijay Mallya might not be lodged in the same cell as shown in the eight-minute video submitted by the Indian government in the Westminster Court in London.
He will not be given any special privileges or treated as a high-security prisoner and kept in isolation, said Rajwardhan, Special Inspector General (Prisons) in Maharashtra in an exclusive telephonic conversation with The Quint. Rather, he will be lodged with other inmates in Barrack number 12 of the Arthur Road Jail.
Mallya had earlier filed an application in the London Court, saying that Indian jails were overcrowded with poor hygiene, as his defence for not being extradited to India.
In Pics: Vijay Mallya: Life in pictures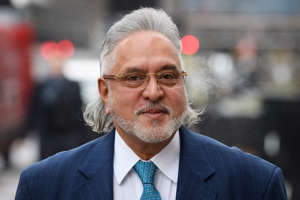 When asked whether Mallya will be considered a high-security prisoner and segregated from other prisoners, Rajwardhan said Mallya could not be considered one because "a high-security prisoner is a terrorist or a violent prisoner, somebody who has committed a violent kind of a crime". He further added that Mallya is an economic offender, and so cannot be considered a high-security prisoner.
Luxurious cell
According to a News18 report, the eight-minute video submitted by the CBI to the London court shows Barrack number 12 of the jail, where Mallya will be lodged, situated in an independent building. It shows six important features of the cell:
Also watch: Why was Vijay Mallya allowed to flee?
(Video provided by NDTV)
The building is well-guarded from both sides.
The wide corridor that leads to the cell has fresh air and light.
The cell is spread out over 300 sq feet and is 15 feet wide and 20 feet long. One side of the barrack is protected by an iron wall and the other side has windows and ventilators.
The cell has an attached bathroom, seemingly unused, with modern amenities.
The barrack has 3 fans, 6 tube-lights and 5 ventilators.
It also has a 40-inch Plasma TV.
Now that the IG Prisons has clarified that Mallya will not, in fact, be kept in isolation as the CBI's video implies, this leads to other questions:
- Did the Indian Government inform the London court of how many inmates will be lodged with Mallya in Barrack number 12?
- Did the Indian government also inform the London court about what kind of criminals will be lodged with Mallya?
- Does the cell shown in the video submitted to the London court – which has a pristine bathroom, decked up with seemingly new paint and tiles – give a realistic picture of the conditions in the Arthur Road Jail?
Download the Microsoft News app for your Android or iPhone device and get news & live updates on the go. Follow our Finance section in English and Hindi.