Not knowing 'Jana gana' exposes Bangladeshi with Indian passport

The Times of India
25-01-2023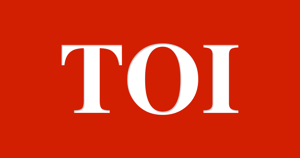 COIMBATORE: A Bangladeshi national with a valid Indian passport was exposed at the city airport and later arrested on Monday, after immigration officials asked him to sing the national anthem, which he failed to do.
The Peelamedu police identified the arrested man as G Anwar Hussain (28), a native of Mymensingh district of Bangladesh. "He landed at the city airport from Sharjah on an Air Arabia flight. He produced an Indian passport, which showed he was a resident of Kolkata," a police officer said.
Since he didn't land in Kolkata, officials started questioning him. "He gave contradictory answers. He also produced his birth certificate and Aadhaar card, both is-sued by the government of India. Immigration officer M Krishnasree asked Hussain to sing the national anthem. Unable to sing it, Hussain admitted that he was a native of Bangladesh," the officer said.
Preliminary inquiry revealed that Hussain came to Tamil Nadu in 2018 and worked as a tailor till 2020. "During this time, he visited Bengaluru and forged a birth certificate. He obtained the Aadhaar later," the officer said.
In 2020, Hussain secured the Indian passport. "He then left for UAE, where he worked as a tailor. He returned on Monday with a plan to settle down at Avinashi," the officer said. The airport authorities handed over Hussain to the police, who registered a case against him under sections of the Foreigners Act and the Passport Act.