PCB's case against BCCI dismissed by ICC

ESPNcricinfo
20-11-2018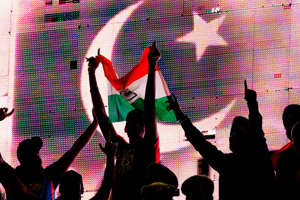 The PCB's case against the BCCI - seeking compensation for India's refusal to play bilateral series against Pakistan - has been dismissed by the ICC's disputes committee. The ICC said the judgement was "binding and non-appealable".
The dispute centred around an agreement the two boards signed in 2014 to play six series over eight years between 2015 and 2023. That agreement was the price the BCCI paid for the PCB's approval of the Big Three governance changes; those changes were first voted in before being reversed.
The PCB wanted compensation of USD 63 million for two series it was supposed to host in November 2014 and December 2015 as per the agreement, but which eventually did not take place.
The primary reason for the BCCI's refusal to tour is political. Ties between the two countries have been strained since the 2008 Mumbai terror attacks and BCCI officials had made it clear that the decision to tour ultimately hinges on the Indian Prime Minister's office.
More to follow
Also watch: ICC approves T10 league
(Video by NDTV)
India vs Pakistan: These photos prove it's just cricket, not war
(Slideshow by Mid Day)