PM Narendra Modi, Boris Johnson welcome UK's recognition of India vax certificates

The Times of India
12-10-2021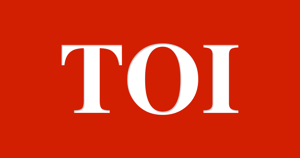 NEW DELHI: After India and UK sorted out their differences over issues related to post-Covid travel, PM Narendra Modi and his UK counterpart Boris Johnson spoke Monday about recent developments in bilateral ties, including the Roadmap 2030 they had announced earlier this year, with focus on trade, defence and climate change related issues.
As they discussed the "shared fight" against Covid and the importance of cautiously opening up international travel, according to a UK readout of the conversation, the two leaders agreed UK's recognition of Indian vaccine certification was a welcome development to that end. The recognition means that fully vaccinated Indian travellers will no longer be allowed to undergo a 10-day mandatory quarantine on arrival. Apart from trade and climate exchange, the two leaders discussed the situation in Afghanistan and agreed on the need to develop a common international perspective on issues regarding extremism and terrorism, as well as human rights and rights of women and minorities.
"The leaders had extensive discussion on issues related to climate change, in the context of the forthcoming UNFCCC COP-26 meeting in Glasgow in November 2021. The PM conveyed India's commitment to climate action, as seen in its target for expansion of renewable energy and the recently announced national hydrogen mission," said a government statement.
They also noted the journey of the UK Carrier Strike Group, led by HMS Queen Elizabeth, as a sign of deepening strategic partnership between the two nations.