Price of Kohli's rift with Kumble: Heavy defeat vs Pakistan in Champions Trophy final

India Today
19-06-2017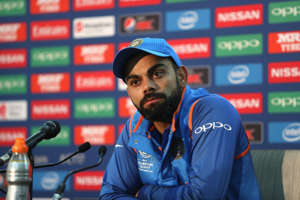 India were woeful in the final of the ICC Champions Trophy 2017 against Pakistan. After starting off their title defence with a resounding win over their arch-rivals, India were done in by Sri Lanka's batsmen but they came back strongly against South Africa and then Bangladesh in the semi-final.
Complete coverage: ICC Champions Trophy
Yet, right through the campaign, you could not help but notice the body language of the players. Normally charged up and relentless, India's superstar cricketers looked disoriented. They never had a Plan B against Sri Lanka's rampaging batsmen and all because probably Virat Kohli, their biggest star, captain and run-machine had issues with the coach over his "head masterly and intimidating" attitude?
The whole rift, even before the start of the campaign, was ridiculous. How can a champion team be expected to perform to its full potential when the captain and coach cannot get along? And they decided they could not get along in just a year? Whose fault was it anyway? Is Kohli beyond all reproach and is the coach, a former captain and a legend, not expected to call a spade a spade?
Slideshow: India vs Pakistan — Match in pics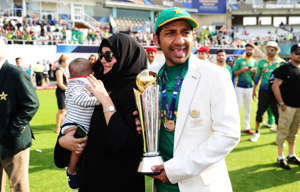 What did the players expect Anil Kumble's role in the team would be? To banter with the players? Or be their buddy? Kumble was a tough nut to crack in his heydays as an India player and as coach he would have wanted to bring on table the same attitude.
We can only speculate the points of differences between the two but the truth is, despite the many denials by the captain, there was some animosity.
And that animosity probably even stopped the team management from selecting the best possible line-up. Whose team was it anyway? The captain and coach are supposed to chalk down the final XI between themselves but did that really happen?
Watch: Pak steamroll India to claim CT title
(Video provided by Times of India)
R Ashwin, a champion bowler in helpful, home conditions, looked listless on English pitches. Ravindra Jadeja, barring a couple of matches, was disappointing and his selfishness in saving his own wicket and letting Hardik Pandya be run out in the dying stages of the Indian innings on Sunday, stood out.
Jasprit Bumrah is no rookie and his lack of willingness to learn from his mistakes is hurting the team. Kohli, in the post-match press conference, said it was up to the players to learn from their mistakes but will they really do that?
What kind of impact does it have on the players when the skipper and coach do not get along? It's easy to guess. Was it the best Indian team on the park against Pakistan? Perhaps not. Does MS Dhoni still deserve a place in the playing XI? Can the team afford to operate on emotions? Certainly not.
Dhoni has been a great servant for Indian cricket and his achievements will be spoken of in revered tones in the years to come but is his time up? What's Kohli's obsession with Yuvraj Singh? He looks like he can barely field anymore - yes he might still play a couple of entertaining innings here and there but are there no young cricketers in the vast pool of the country's domestic circuit?
More importantly, do both Kohli and Kumble believe Dhoni and Yuvraj can pull through to the 2019 World Cup, which will also be played in England?
There cannot be any immediate answers but one does hope some of the acrimony is sorted out in the West Indies over the next three weeks.
More From India Today

India Today