Rain likely before Lohri celebrations, says Met

Hindustan Times
12-01-2019
As per the India Meteorological Department (IMD), light rain is likely in the city in the next two days, but residents need not worry as the spell will finish just in time for Lohri celebrations by Sunday evening.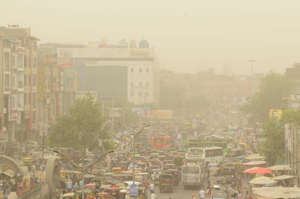 IMD officials said, "Western disturbances will be active in the city, with the maximum effect to be seen on Saturday, and one to two spells of light rain expected.
This can continue till Sunday morning, but it will definitely stop by evening.
Rain on Saturday can go up to 33.5mm.
FOG UNLIKELY
The officials also said that no fog is likely in the city during this time as cloudy weather keeps fog formation to a minimum, however, light to moderate fog can be expected next week onwards.
Speaking about fog in the coming week, IMD director Surender Paul said that dense fog is unlikely. "Up to moderate fog is expected. And visibility can drop down to 500 metres," he said.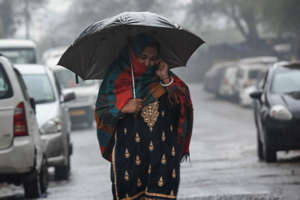 Temperature rose on Friday due to cloudy weather during the night and clear skies during the day.
The maximum temperature rose from 20C on Thursday to 21.5C on Friday. The minimum temperature rose from 6C on Thursday to 8.2C on Friday.
Chandigarh was the second warmest in the region with a 21.5C maximum. New Delhi was the warmest with a maximum of 22.3C.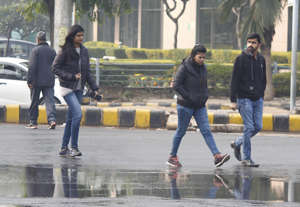 © getty
TEMPERATURE FORECAST
In the next three days, the maximum temperature will stay between 18C to 20C and the minimum temperature will stay between 6C and 9C.
Visibility dropped to 1,500 metres at the airport, while it stayed at 3,000 metres at the IMD observatory in Sector 39, Chandigarh.
Also watch on MSN: Dense fog hampers visibility in Delhi, flights affected
(Video provided by Times of India)