Revathy Sampath accuses veteran Malayalam actor Siddique of sexual misconduct

India Today
22-05-2019
Actress Revathy Sampath has made allegations of sexual misconduct against veteran Malayalam actor Siddique, which has shocked the whole industry. The actress said that the veteran made a verbal sexual offering at the preview of the movie Sukhamayirikate in Trivandrum in 2016.
The actress said that she was only 21-year-old when Siddique made such a proposal. Revathy also stated that the actor has a daughter of her age and questioned whether she is safe in his hands.
Here's the post:
Siddique is a well-known actor, who has acted in more than 300 films in Malayalam. He has also acted in Tamil films like Jana and Bhaskar Oru Rascal. Siddique has been critical of Women in Cinema Collective, an organisation started for the welfare of women in Malayalam film industry.
Revathy Sampath is an upcoming actress in Malayalam film industry. She is also pursuing her career in modelling.
In the comments section, users lashed out at Revathy for making false accusations for publicity.
Many Malayalam celebs have been called out as part of the #MeToo Movement. Recently, Bollywood technical director Tess Joseph accused Malayalam actor Mukesh of sexual misconduct.
Celebrities who have spoken in support of India's #MeToo movement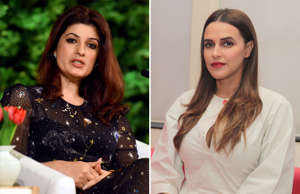 More From India Today

India Today