Samsung Galaxy A9 Pro (2018) launched! Check out 'world's first rear Quadap' camera smartphone; see photos

The Financial Express
12-10-2018
Tech lovers and gadget enthusiasts who love to click flawless pics and selfies, pay attention! Samsung has unveiled the Galaxy A9 Pro in Kuala Lumpur. The A9 Pro comes with four cameras at the rear, which the South Korean tech company terms as "world's first rear Quadap camera" phone.  The company had earlier teased the upcoming event, with a cue on how this latest offering will offer "4x fun". For many tech enthusiasts, this had been the big hint for them that a four camera phone is likely to be launched next. Wondering about the price? You may have to wait till November, as the prices were not revealed. The price is expected to be announced during the India launch in November. So, what are some of the cool features from a user-friendly perspective, that stood out for the Galaxy A9 Pro when it was announced at the event on October 11. Take a look!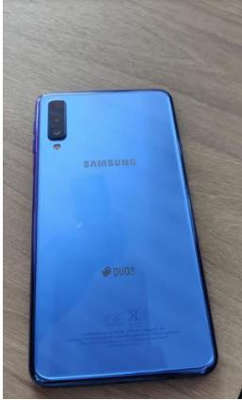 Galaxy A9 Pro: Storage, Battery and Charging
The Samsung Galaxy A9 Pro (2018) has given storage a big boost and it offers 3800 mAh battery life. For storage, the A9 comes with 128 gigabytes and with a SD microchip processor, you can get up to 512 gigabytes of expandable storage. Long lasting battery is a must for everyone, and fast charging is key. Samsung claims this has been made possible on the A9 Pro based on typical value that has been tested under third-party laboratory condition and the rated (minimum) capacity is 3720 mAh.
In Pics: 10 Best smartphones in the world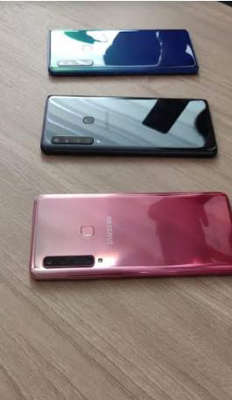 Galaxy A9 Pro: Colours, Display, Fingerprint Scanner
The Galaxy A9 Pro phone is styled in three unique colours comprising of Caviar black, Lemonade blue and Bubblegum pink. While tech enthusiasts checked out all the colours, the one that seemed to be the 'showstopper' at the event and garnered eyeballs is 'Lemonade Blue.' For users, the A9's 6.3-inch Infinity display is 'big' and the company says that it is meant for fun and multitasking. You can use face recognition to unlock or your fingerprint scanner at the back. The A9 has a 3D glass curved back to give it that sleek, comfortable look and feel.
© Financial Express Samsung A9 2

Galaxy A9: Four rear cameras, 120-degree ultra wide camera angle

As mentioned above, the A9 is the world's first smartphone with four rear cameras. The primary rear camera and the selfie camera both are of 24 MP. The A9, according to the South Korean tech firm, has come up with innovative breakthrough technologies to make images look stunning and professional, with all four rear cameras. Some notable features include the 120-degree ultra wide camera angle and 2X optical zoom for stunning close-up snapshots.
Also watch: Samsung Galaxy Note's S Pen tips and tricks
(Video provided by NDTV)
The Selfie Focus comes with a handy feature which can blur out photobombers. The selfie camera comes with features like PRO camera lighting. For instance, you can adjust areas and enhance the angle you want to highlight or adjust when you take a closer image of your face. The Live Focus feature makes selfies look professional. You can adjust the background blur after you have taken the photo.

The A9 also features AI scene recognition, Scene Optimiser, Depth Lens, which helps users to manage the depth of field for professional looking images. Other features include Bixby 2, Samsung Pay 2, Samsung Health, the App Pair.


Samsung also showcased its other new triple camera smartphone, A7, which was launched in India a few days ago.
Download the Microsoft News app for your Android or iPhone device and get news & live updates on the go. Follow our Finance section in English and Hindi.